I caved and bought a few more flakies from Nfu Oh. When I think about it, most of the manicures I wear for more than a few days have been flakies, and it's no surprise it's one of my favourite effects, is it? :)
One of the ones that made it into my online cart was #40. It's a clear based flakie, and it's definitely meant for layering.
I used NailTek II, one coat WnW Black Creme, one coat #40 and Fast Forward topcoat. It's a painless, yet amazing manicure, lol. Nfu Oh is definitely my go-to's when I need something simple that still looks like a million.
One of the things I love about Nfu Oh's flakies is that not two are alike. This one might look similar to
#52 (which I swatched here)
, but trust me; these are very different. While #52 is in a blue jelly base with shimmer, #40 is flakies only - and the result on the same basecolour is pretty obvious, isn't it? They are very different!
Once again, I decided to skip the bottle picture, because this colour is not much on its own (while the bottle itself is gorgeous, I've shown it so many times I don't think I need to again LOL).
Enjoy the pics of this beauty! :)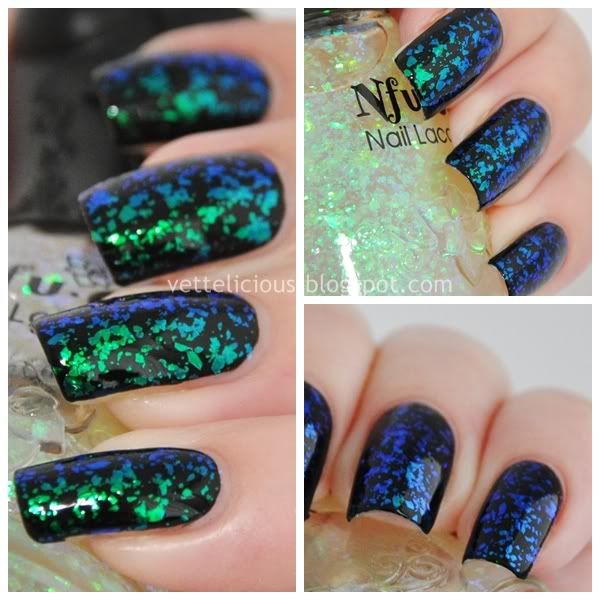 Nfu Oh #40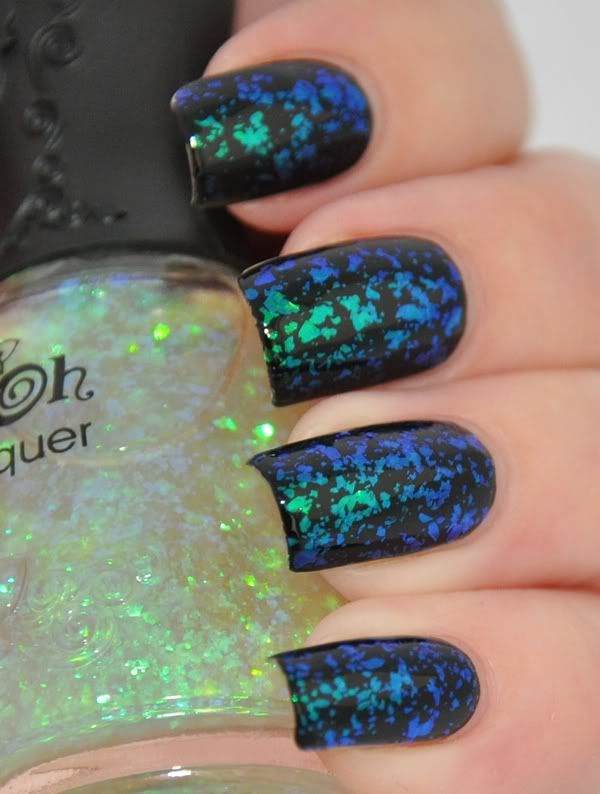 Nfu Oh #40
If I had to choose between #40 and #52, I think I'd go for this one. The clear base means it can be used on every colour of the rainbow, and the flakies look much more crisp and clear in this one as well. That said, I wouldn't give up on #52 - it's got a little more *pow* in it, shimmer and all ♥ Who am I kidding, I can't choose between these, LOL!
Which is your favourite? Do you own either of them?
♥ Vetten