Yep, I found nail polish at our local pharmacy. It would make sense if they sold special polishes for allergics, as they do with cremes and what not, but these were cheap and from a brand I've never heard about (I was actually amazed they even had a name!). It's called Casuelle. If you live in Denmark, like sheer glitter nail polishes best for layering, check out your local Apothek (danish for pharmacy)! I ended up getting a black, teal and transparent holo glitter.
I decided to try them out yesterday, and I started with the black one. As they are very sheer they won't build up opaque, so I used Wet'n'Wild Black creme as base. I was a little disappointed in this black glitter, as it's beautiful in the bottle, but once applied on the nail looks grainy - there's lot of glitter, but it just doesn't shine through. Only in direct light did it show some sparkles, and only after I applied a topcoat.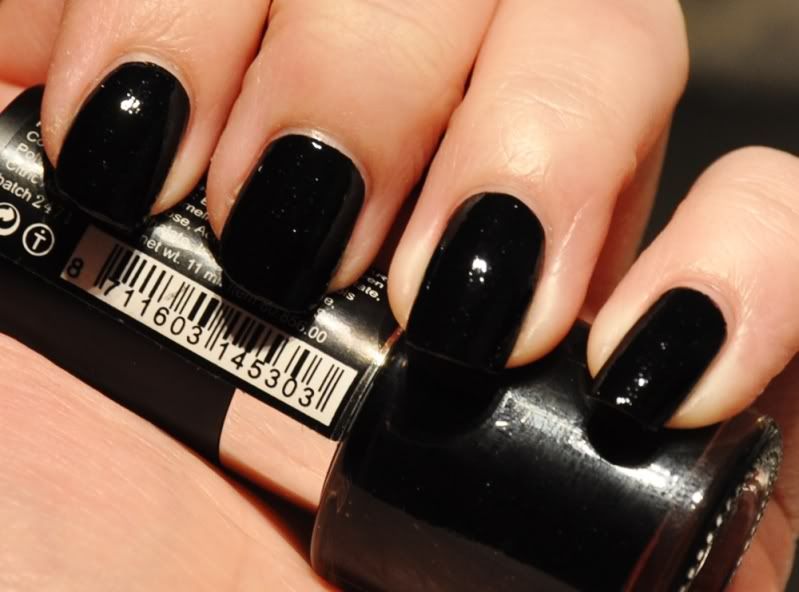 Casuelle black glitter - no, it's not dust. It's sparkles, lol!
I decided it wasn't sparkly enough for the weekend, so I tried out the teal one on top of it. This is one amazing combo, if you ask me! The glitter is smaller than your average cheap glitter which can look a bit... cheap, and applies real nice and smooth with one coat. It's a sheer teal base too, so it would be awsome for other layering experiments.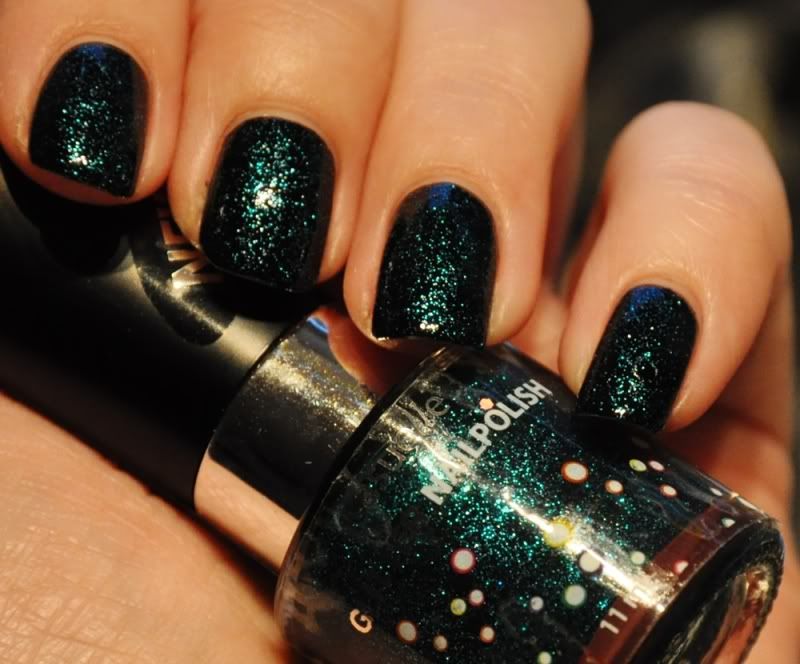 Casuelle glitter WIN!
This combo is amazing... The teal coloured glitter is something I don't see every day (and anything that is not your average polish colours in Denmark is neat, lol!)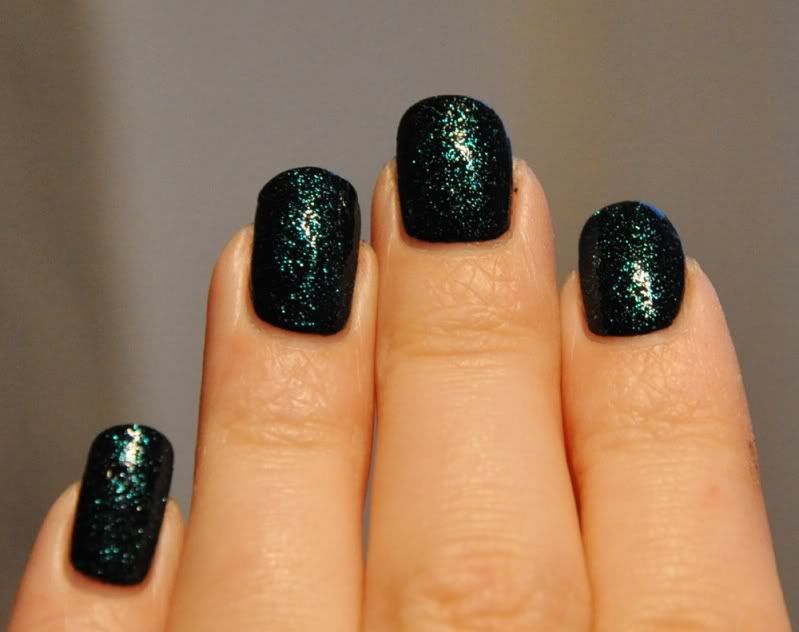 Now, this would've usually been enough to satisfy my glitter needs, but a quick glance in my nail polish cabinet made me lust for more, lol! So I tried the mini OPI glitter (which I doubt is genuine OPI, btw) I showed you in an earlier post.
It smells so bad. I can't believe OPI would release stuff like that. Seriously, it stinks like PVC or something like that. I was getting dizzy before finishing my 10 nails lol. Other than that, it was great - the glitter applied randomly without too much fuzz.
I had a hard time capturing the big hex glitters properly, but you get the idea with this picture, I think. Half of the glitters didn't show up at all, so it looks like it applied terribly, but trust me - they're there. I gave up taking a proper picture when the sun disappeared. The combo of all these make me think Deborah Lippmann Glitter ♥ Like a teal - blue version of Across the Universe, which is more of a green and blue combo.
What do you think?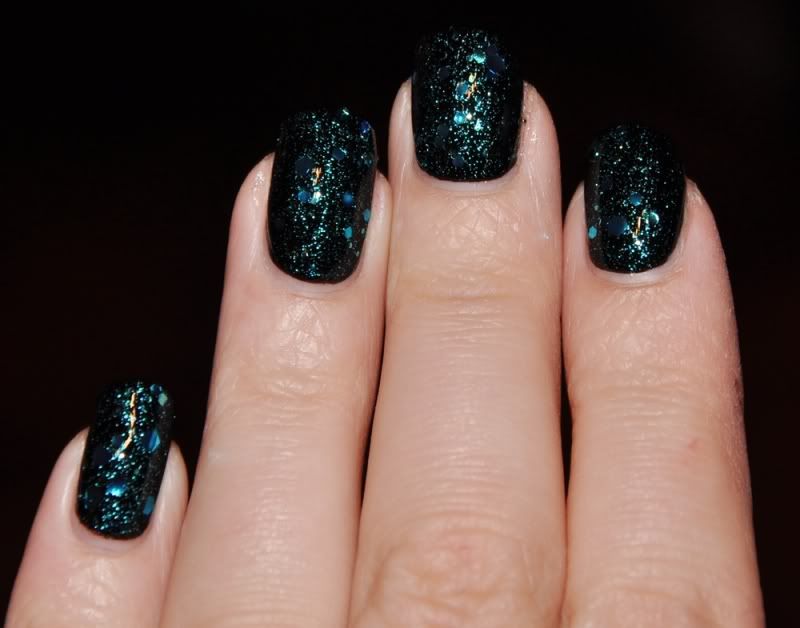 I might try to take a better picture tomorrow.. It looks amazing in RL <3
~ Vettelicious