Hey there!
I decided to wear my
Teal Rex
with a bit of a nail design, it's a gorgeous colour on it's own but it was crying for a bit of black ;) I went for a simple design on most fingers and doing an owl as a... stand-out nail? Is that the right word choice?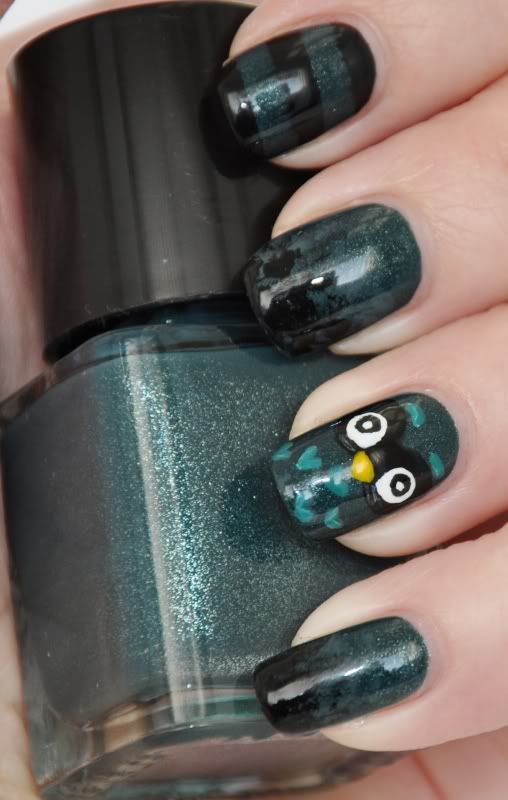 Teal Rex - natural light + camera flash, lightbox
I gave the owl wrinkles with grey underneath the eyes, not sure how great that translates into the picture. Here's a list of the polishes I used:
Nail art pen # yellow
Wet'n'Wild Black Creme
Essence Stampy Polish in black & white (these are very pigmented so fantastic for layers)
Rival de Loop (German brand) # 52
Essence I Love Berlin LE nail art pen in Green Grass
Finished it with a layer of China Glaze Fast Forward, my new TC love - it's almost as fast drying as Seche and the fumes don't make me dizzy! It doesn't contain toluene so it'll be my preffered TC from now on :)
A big thank you to all who so sweetly commented on Teal Rex - I am so thrilled you like it as much as I do! I hope you don't mind seeing it again, I just couldn't hep but try and use it as a base for something fun.
Also wanted to note that I edited my pages a bit, updating my wishlist and making an "about" page.
♥ Vetten