Unfortunately I don't have any Easter nails to show you... The weather has been amazing and I've been slacking big time, LOL! Nfu Oh #40 is holding up great, no chips yet, so I don't really see the need in changing it before I get tired of it.
Anyhow, instead of posting an old swatch today, I figured it wouldn't hurt to show what I've spent a few hours on - a drawing! It's nail polish inspired, lol!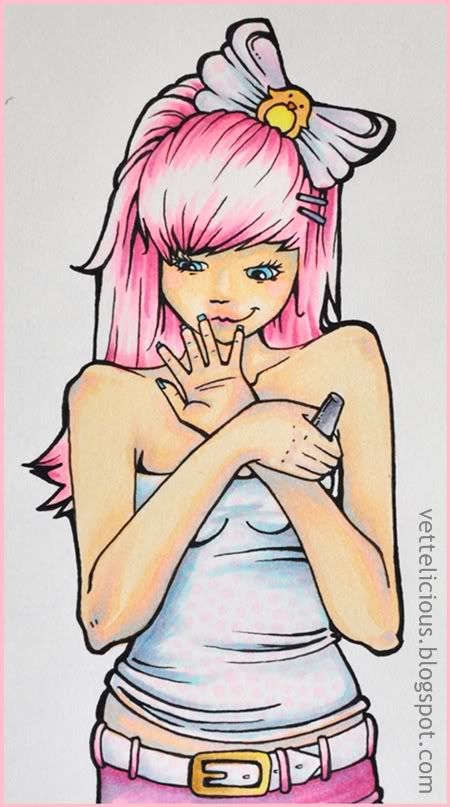 Easter Drawing 2011
I guess this is how I picture all nail fanatics out there, LOL! I hope I'm not the only one with a tendency to gaze at my nails ;) It's far from perfect, but it was fun to practise drawing hands. I wish I could show you the colours in real life, they are much better blended. Oh well.. I hope it isn't an eyesore on your daily blog-checking-routine ;)
Have a great weekend!
♥ Vetten