First, let me thank all of you who responded to my last post :) I'm super grateful you like it the way it is, and I will try to include more pictures every now and then to knock it up a notch!

Lately, the sun has been shining a lot ♥ Yep, I have another holo to show you! :)
Catherine Arley #668 - or, as I call it, Meowth! (Pokemon inspired, as always with these unnamed CA's).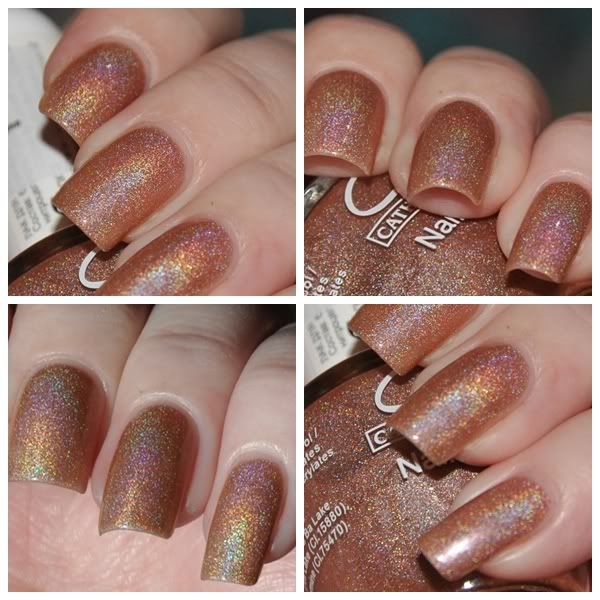 Catherine Arley #668
- inside, flash
Meowth is a medium tan kind of colour. I'm certainly no expert on these shades, but I say for sure that it's a lot browner than my skintone (I'm so pale I blind people! LOL). While I don't think it suits my skintone when it's not flashing rainbow particles (no colour can look unattractive while mimicking the rainbow, I'm that easy to please!), I did enjoy wearing a neutral colour. Maybe I'm just not used to this sort of shade?
I used NailTek II, two coats of Meowth and Fast Forward. It's still rather sheer, but it was acceptable at that point. Expect three coats or even four if you want complete coverage!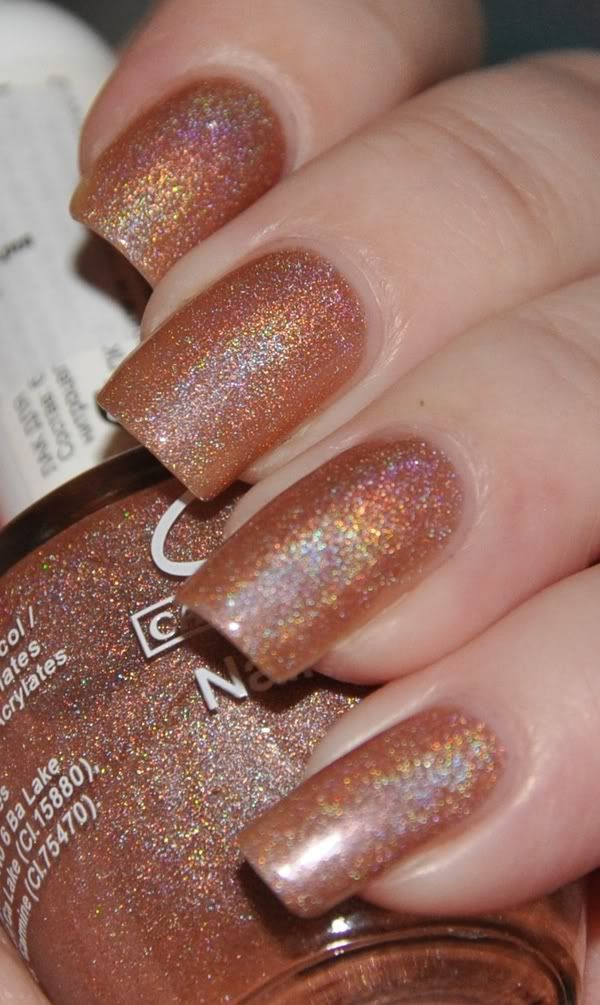 Catherine Arley #668 - inside, flash
And since I received Spin Me Round from the Kaleidoscope collection while wearing this, I decided to do a comparison for you!
As shown:
- Meowth
- Spin Me Round
- Meowth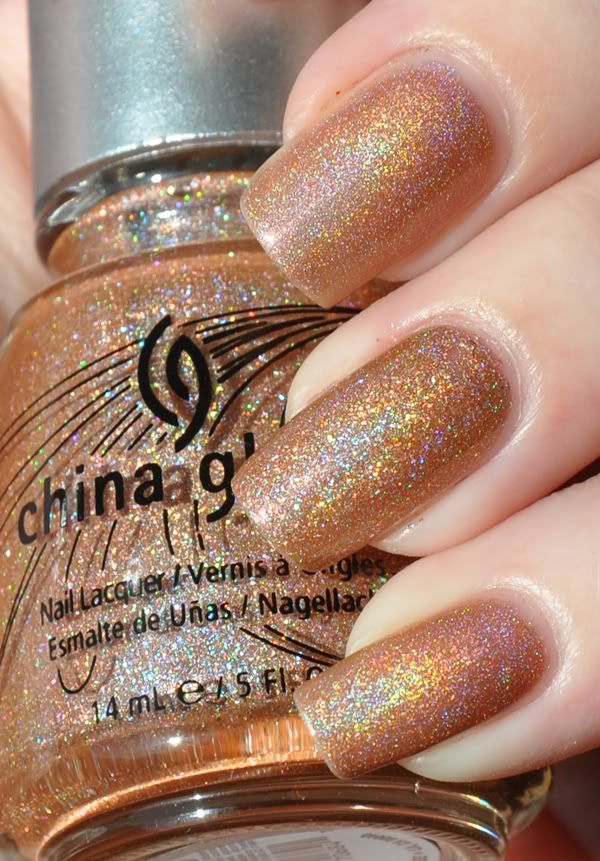 Catherine Arley #668 & Spin Me Round, sunlight
While the difference is not that easy to spot in pics, I think Meowth is very different IRL. It has much more fine particles, but they share the same kind of holographic effect - linear, but still scattered. My favourite? While they're very different, I'll be reaching for Spin Me Round next time, as I love the rough holos ;)
Which do you like the most - if any? Do you have either, or do you want them? What's your opinion about subtle colours as holos - yay or nay?
♥ Vetten