Today I want to show you my new love.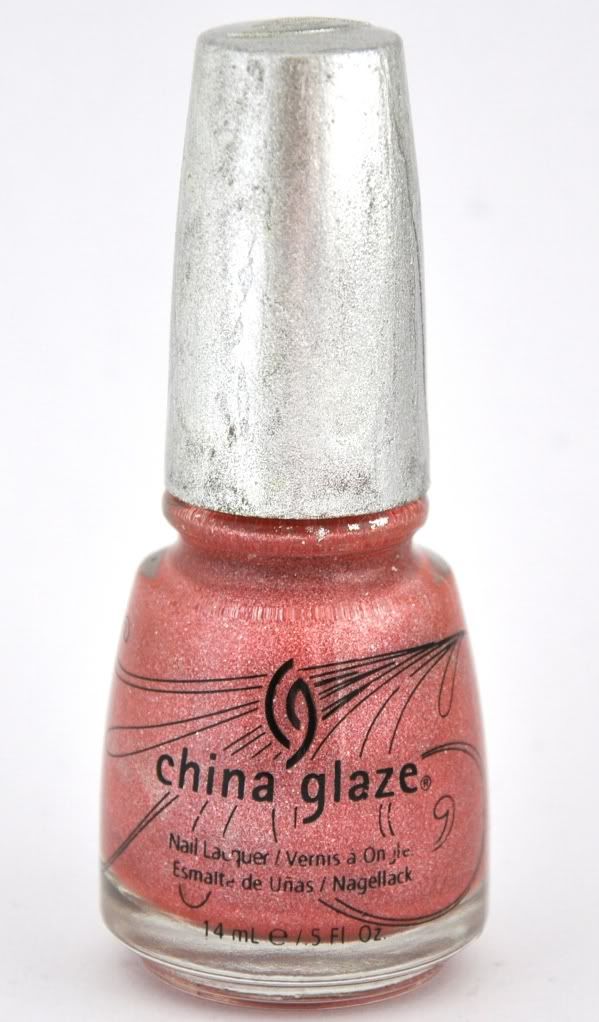 China Glaze Rated Holographic
I have no idea why I never gave China Glaze Rated Holographic a chance until now. And truth be told I ordered it in the belief that it would be a rusty, red holographic - which isn't quite right (even though my bottle picture shows it as a hint too red. It's more true to the ring pictures).
Rated is from China Glazes much coveted Kaleidoscope collection. I have quite a few of the colours myself, but I have put off wearing them until the sky clears and I can enjoy them in their full glory. The thing is... Rated is gorgeous even on a cloudy day. Heck, I didn't even mean to be wearing it, I was supposed to swatch a few colours and started with applying Rated on four nails. It quickly made it's way onto the last six, and before I knew it, I was making a ring to match it as well.
I used my regular base coat, NailTek II, 2 coats of Rated and no topcoat this time. It dried really fast and with a satin kind of finish - where have I been living the past months during the holo craze around the blogs? I thought these were rough to the touch! - and so I left it for once and saved a few drops of top coat, LOL!
Why did Rated surprise me so? It is very similar to OPIs Teenage Dream, and I'm surprised I haven't seen any manicures with these two paired in blogland. Come to think of it, Rated is gorgeous on its own and I didn't even want Teenage Dream on top of it except in the ring to give it more bling, so that might explain it.
China Glaze Rated Holographic - outdoors, direct sun
The above picture shows rated a tad too red, again - it is really more the colour of the following pictures:
China Glaze Rated Holographic - indoors, flash
If you've noticed the vintage worn looking lid on Rated, you're spot on: it isn't the original foil. It's such a silly thing, but when Rated arrived it was covered in Laser Lime (which sadly didn't survive breaking it's neck. Tragedy!) and the silver foil was gone, making the lid looking like yellowed plastic. I love this polish so much that I decided to used a silver foil polish to paint the lid and sealed it with ChG Fast Forward. Yep, I'm very silly like that. I'm a perfectionist in many ways, and I wanted Rated to look as gorgeous (as possible to remake) as the other 7 Kaleidoscope polishes I have.
Do you like this colour? I don't think I need to repeat myself, but I was really surprised when I tried it. It's amazing! I'm already in the process of ordering a spare bottle of this beauty. I must admit that I'm beginning to like the Kaleidoscope holos far better than OMG holos.
On another note, expect to see rings with many of my posts from now on. Initially I wanted to make a post showing them all, but as I'm always making new ones I decided it'd be much more fun to spice up my plain-looking-manicure pictures.
Also, a huge thank you for following
♥ I went online today to see there's a staggering 300 of you now, wow!! Needless to say, I am very flattered you guys follow my nails' life :)