Today I want to show you a colour from OPI's Texas collection. I might be an idiot, but I have no (real) idea what this name is referring to, LOL! Let's make it short and call it Vant in this post :)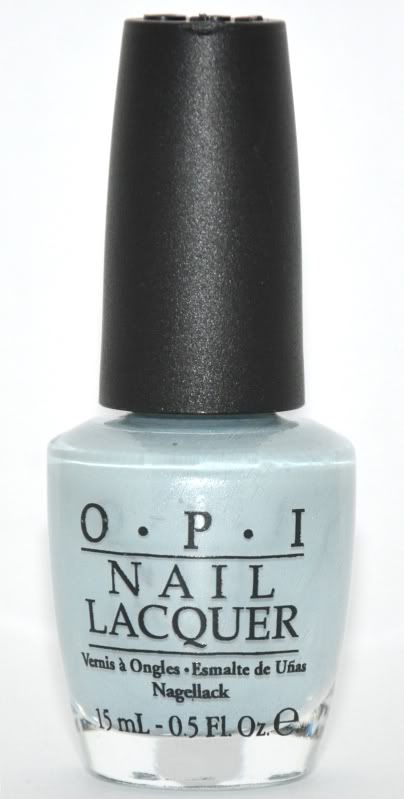 I Vant To Be A-lone Star
Anyhow, after seeing swatches of Vant and China Glaze's Sea Spray, I decided I had to have both - admittedly, in Vant I was hoping to get Sea Spray with more shimmer and a better brush!

While the colours are alike, they're definitely not dupes - Vant has much more shimmer and I think a tiny hint of blue more that Sea Spray. Both look great in their own way, but I must say I have a favourite already.. More about that later on :)

Vant has a peculiar formula, unlike any other OPI I've tried. If only it was for the better, but sadly, it isn't. I might sound crazy, but it felt like applying foam to my nails - and please, please take this advice and do not shake the bottle before use. It will add bubbles! I'm a hardcore shaker, LOL, and until now I've never seen any bad effect from it, but Vant proved to me there are polishes better left without a shake. Imagine adding a few steel balls to some foam and shaking - not great, right?

I was surprised to see Vant cover in two coats (the first was the most tricky to apply and was very thin, the next was a bit thicker). I would add three if I wanted to wear Vant on its own, though, you can still see nail line if light falls upon your nails.
If you're head over heels with the colour, I think Vant is worth the trouble - it might be troublesome compared to other OPIs but they have a high standard IMO ;) I think it's obvious now that I would choose Sea Spray as the winner, it is much, much easier to work with.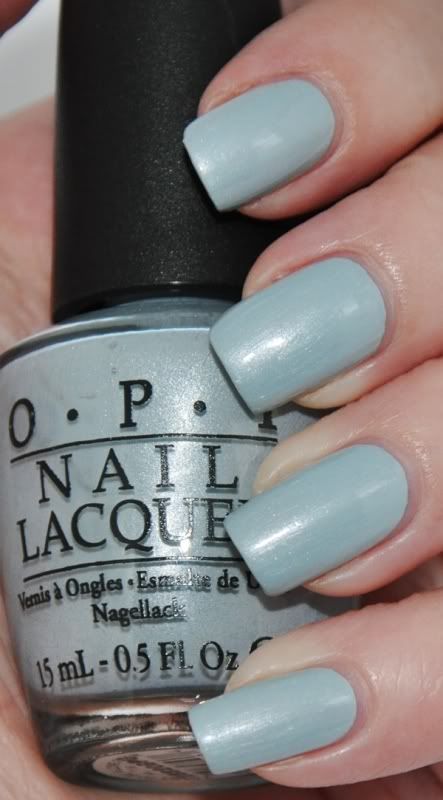 OPI I Vant To Be A-lone Star - flash
Have you tried Vant, and if so, what do you think about the formula?
♥ Vetten