I'm extremely excited about sharing this manicure with you! Some of you might find me crazy, and I'll be the first to admit that I
am
crazy, LOL. I bought a certain #230 as a christmas present for myself. I've been lusting for it ever since I saw a brilliant - and funny - post about it right
HERE
:) I decided it was worth the price tag, and used the rest of my hard-saved cash from the Germany trip to get it.
It's Clarins #230! I rather like it's nickname, though - Unicorn pee. Doesn't it sound a lot more exciting? LOL!
Clarins #230
It's a sheer polish, so I decided to use a dark purple as base. I have a dark creme from Depend, which I decided to use. You can see it in one of the pictures. It applies really nice, and dries to a glossy finish. 2 coats purple base, one #230. I used one coat of Seche above to prolong it's life :)
I've spend at least 30 minutes total trying to capture all the colours this little wonder has in the bottle. It acts different, depending on your lightsource - so some of these pics are inside with artificial light, some are sunlight. All colours are visible on the nail except the blue (I haven't seen it yet), unlike a holo the entire shimmer changes colour almost instantly, depending on which angle you hold your nail... It's amazing ♥
Now for the interesting part... pictures! I cut my nails shorter a few days ago, they were starting to curve a little and I don't want them to break, either. I think this is my preferred length :)
Clarins #230... How it looks most of the time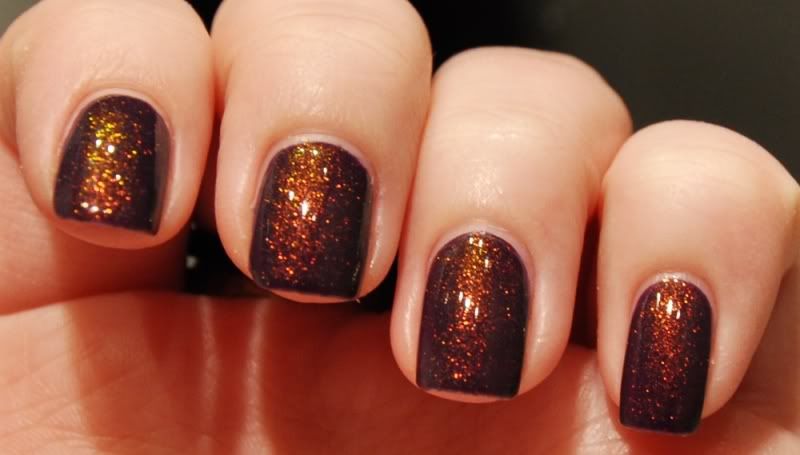 Clarins #230 - showing it's orange and yellow undertones..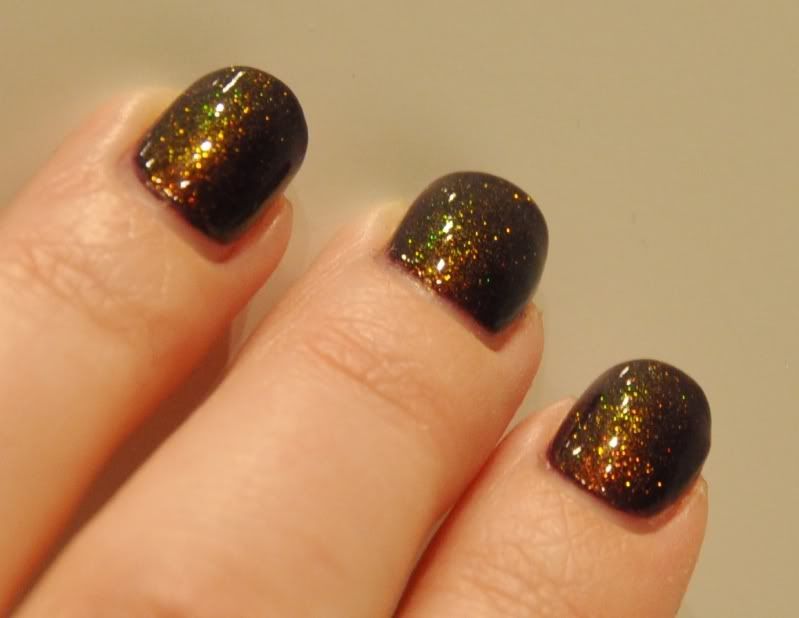 Clarins #230 - showing off yellow with a slight green hue..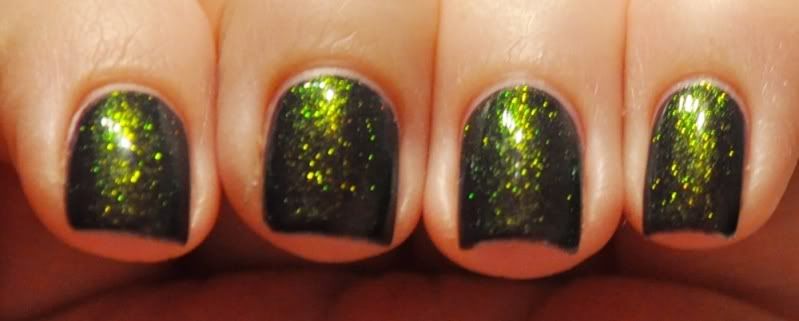 Clarins #230 - going green!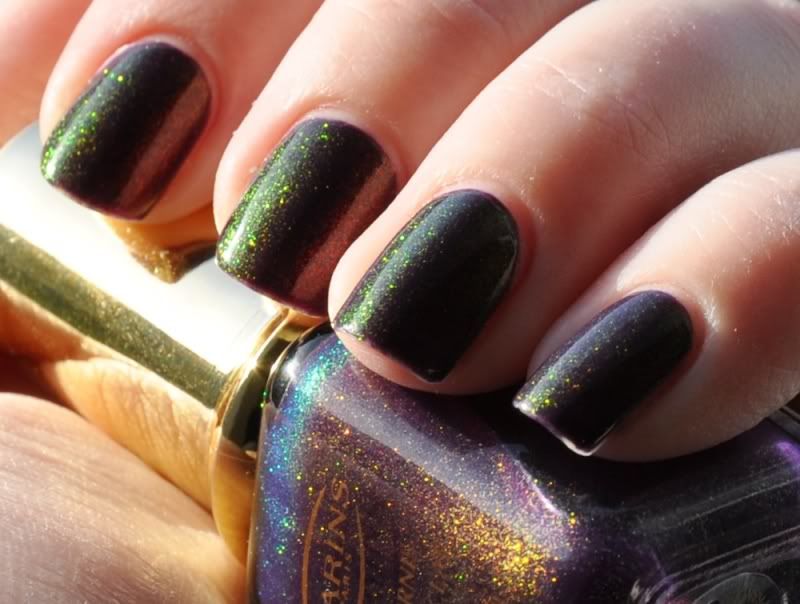 Clarins #230... Beautiful in all angles ♥
(I forgot to wrap the tips! argh!)
One might ask me, if it was worth the pricetag... I'd still buy it, having tried it and everything! Needless to say, I am not disappointed :)
♥ Vettelicious