Sweet sweet Mandy were so awesome to pick up some new limited colours from Essence for me, and today I want to show you an amazing pink creme. It's called I Love This City and is from the I Love Berlin limited collection.
I decided to cut my nails today, they were getting a bit too long for work. I want them short before they break, LOL. I really like this length, and I think the shape looks great with nail polish on (not without though, but who cares when I'm always wearing one colour or another?). What do you think, too square or anything else to note? I don't like that my middle fingernail appears shorter because it isn't as high on my finger as the rest, but the tip is just as long as the others. Any tips?
For once, I have more than one picture to show you, even though this is just a creme. I know I've been saying this a lot about the cremes I've showed you lately, but this colour is perfection in a bottle. I was a little frustrated at my nails after the french glitter stickers, and this made me love nail polish all over again! It's salmony pink, but with a subtle enough yellow tone to still make it work for me. It's a total Barbie pink ♥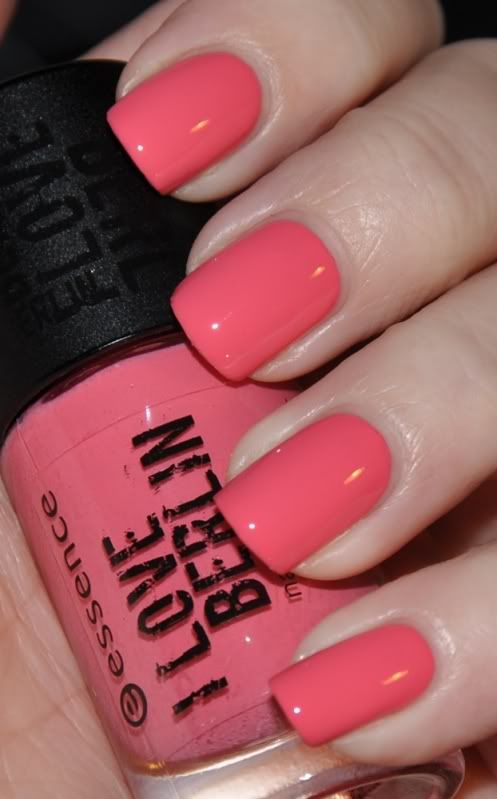 Essence - I Love This City - flash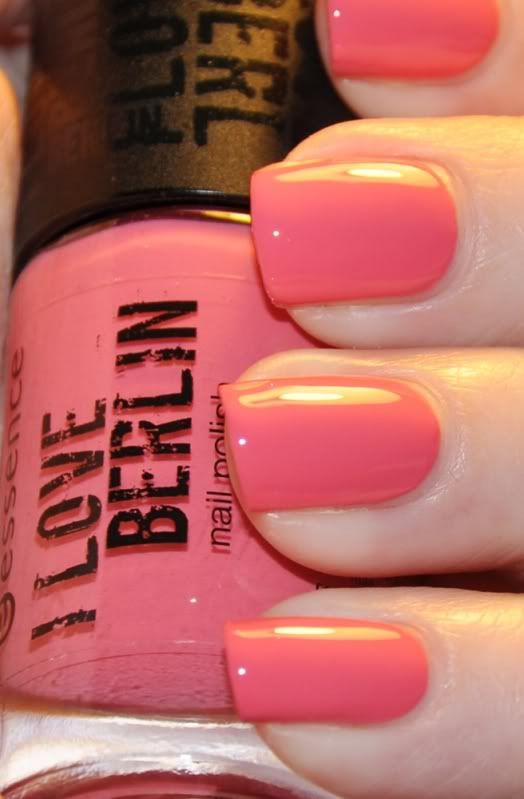 Essence - I Love This City - flash and artificial light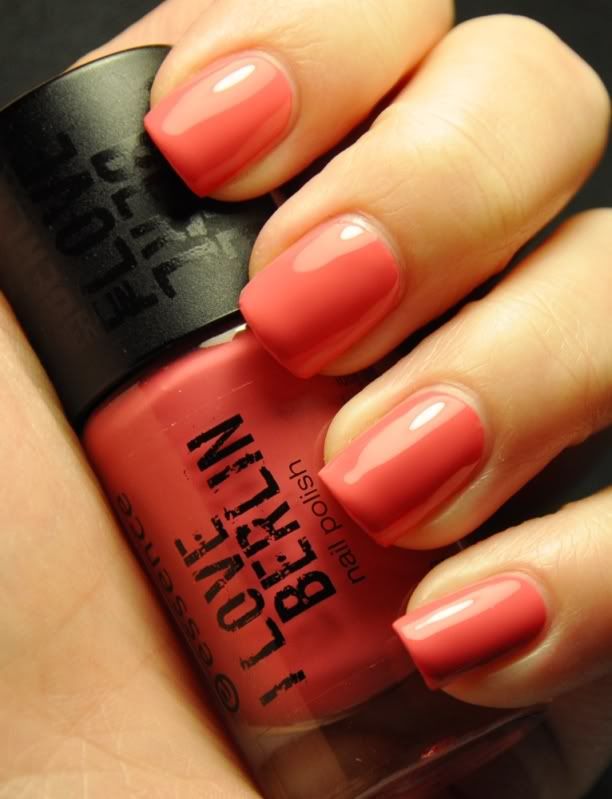 Essence - I Love This City - artificial light, no flash
This gorgeousness is a two-coater and very streaky. It was nothing my topcoat couldn't take care of though, Seche Vite Fast Dry is win! And the colour is worth the application.
As you've probably already noticed, I love this polish. It's my favourite pink creme now and I'm so sad it's a limited colour... I can't even get a spare! I'll be on the hunt for a dupe, that's for sure.
Thank you Mandy, for giving me the opportunity to try this amazing colour. I owe you big time! :)
♥ Vettelicious