Just a quick swatch for you today :)
I purchased Barry M's Mint Green a while ago while ASOS had a beauty sale, I just haven't got around to try it before now. In general, I'm not too impressed with Barry M - their polishes lack density/are too sheer for cremes. Mint Green is a pretty colour, though, a tad streaky which a top coat will take care of. I'd say it lies pretty close to other mints such as MACs Peppermint Patti, and it certainly is cheaper. It also survived fine, no chip or wear and I wore it for 2 days. Maybe it's just me being hard on it regarding the consistency, I just hate using thick coats, and only jellies can make me use more than 2 ;) I'm a spoiled little brat, aren't I?
One coat NailTek base, two thick coats Mint Green and one coat Seche Vite. If you use thin coats, three coats of Mint Green might be needed for full opacity.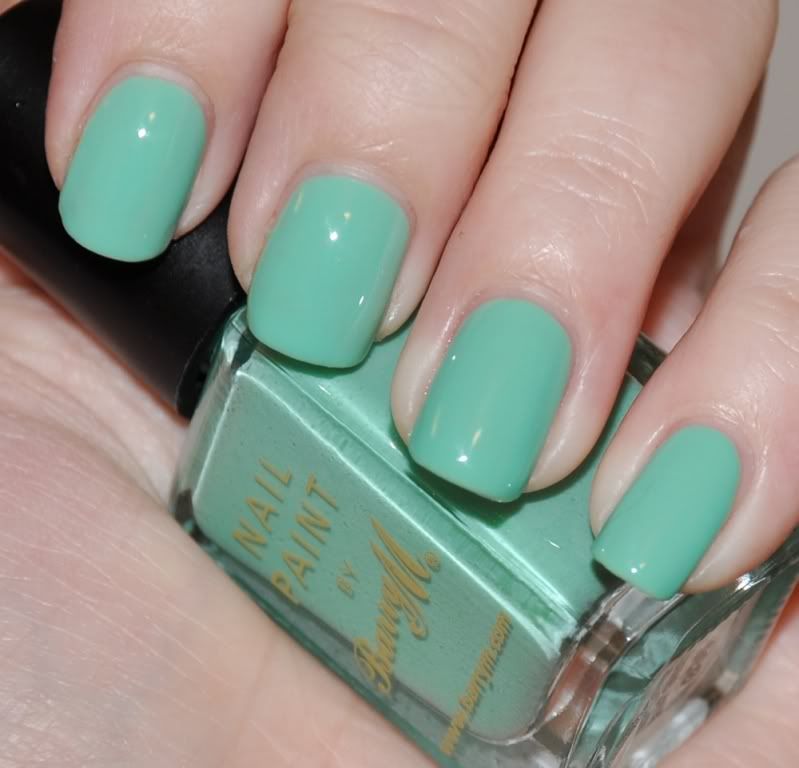 Barry M Mint Green - 2 coats + topcoat
I hope you all will have a fantastic Friday! Yay for weekend :D
♥ Vettelicious