You have no idea how much I've been looking forward to this weekend! I need a few days under a blanket with hot chocoa and a good movie after a week of migraines between work.
First, I'd like to show you yesterday/todays manicure. I wanted to try out GOSH Vanilla Ice on top of black, and I was NOT disappointed about the outcome! Sadly, I don't have a picture of Vanilla Ice, but it's an effect polish. Very sheer. Here's the result on my nails ~
1 coat Black base and 1 coat GOSH Vanilla Ice
And with flash for extra bling!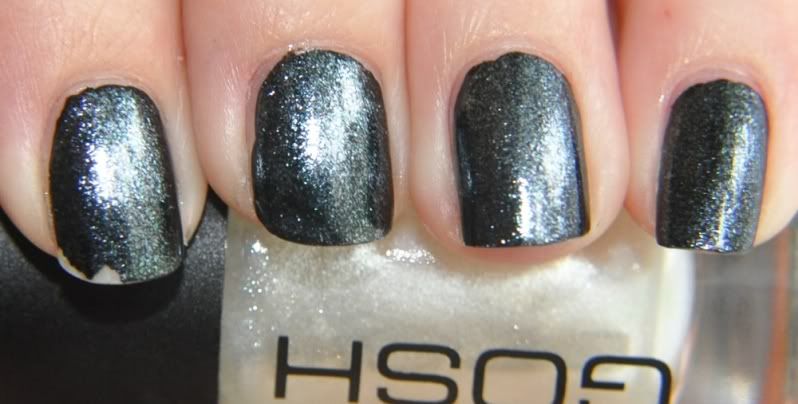 1 coat Black base and 1 coat GOSH Vanilla Ice
I'm sorry about the horrible chip in my index finger, that's how my nails look after a day of work. I took these pics right before I made a new manicure, so it's not like I walk around with chips all over my nails. :)
My fiancé texted me while I was at work today, saying that a package from the UK had arrived... It's my ASOS Beauty Sale haul, yay!! I was SO excited when I found out they had reduced most of the nail polishes I had been eyeing last time I ordered, but decided against. Check out what I got!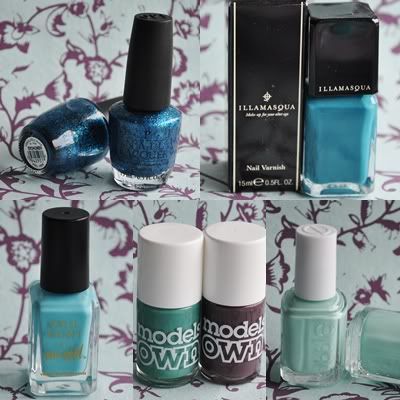 ASOS Beauty Sale haul
The most exciting was OPI Absolutely Alice ~ 50 dkr (about 5£), OMG!! To bad they didn't have Mad as a Hatter, but at least I got the one I wanted the most! ♥ ♥ ♥ And I was pretty lucky to get it, since it sold out really quickly. It's my first OPI polish, but I have more on the way :)
Of course I had to try out Absolutely Alice right away... I decided to go with a blue base, so I didn't have to use as many layers of AA (it's a pain to remove, and I want the bottle to last longer LOL).
I used GOSH Gypsy Blue as base (a colour too beautiful to use as a base, but I lack blues in this colour), here's a picture ~
1 coat GOSH Gypsy Blue
And with Absolutely Alice on top ~
1 coat GOSH Gypsy Blue and 1 coat OPI Absolutely Alice
And a few extra shots because this colour is so beautiful ~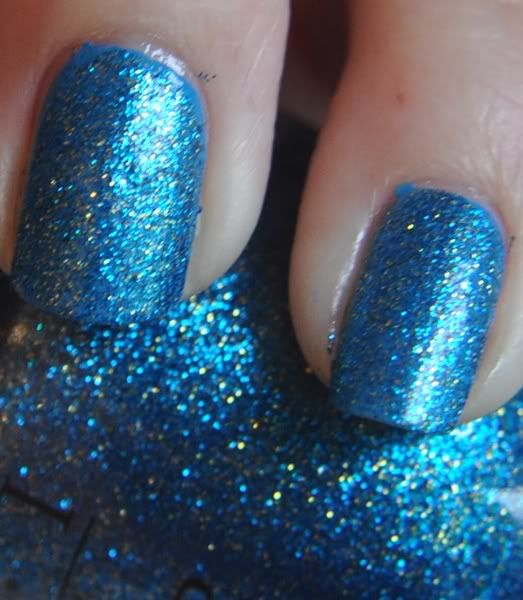 Natural light, no flash or direct sunlight
Flash. It makes the glitter more see-through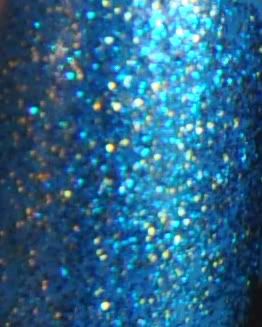 Close-up of nail, no direct sunlight
What can I say about this polish? I love it! ♥ I would wear it all the time if it weren't for all the other gorgeous nail polishes out there ;) I think 1 coat base and 1 coat glitter is enough for coverage, but if you check out the picture with flash it is see-through. I think it's because the flash washes out a lot of the glitter. Nothing you see in real life!
Gotta run, wanna watch a movie and enjoy my weekend! Have fun girls ♥
~ Vettelicious