As promised I have pics of OPI Mad as a Hatter for you today!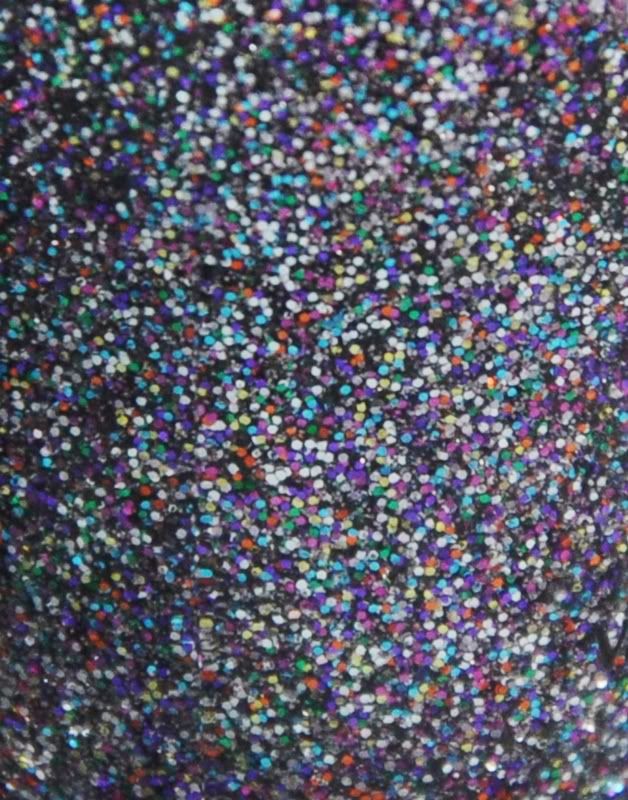 Sparkle sparkle!
I was recently looking through google and the blogs I follow, and I couldn't seem to find a swatch with MAAH on a grey creme, so I decided to try it out and hoped for the best. IMO, glitters come more to live with a calm base colour, and it doesn't take you 4 coats to cover so you save the sparkly goodness too ;) Of course it doesn't look as deep as 4 coats alone would, but I can live with that. I'd rather wear MAAH twice as many times before emptying the bottle!
I used NailTek basecoat, 2 coats of GOSH Miss Grey, 2 coats (last one only to cover bald spots) MAAH and 2 coats of Seche Vite topcoat.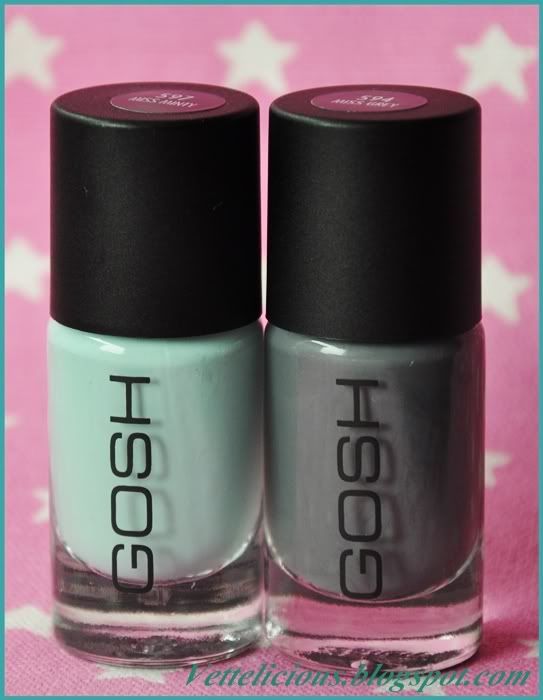 GOSH Miss Grey
The weather is very grey today so my pictures aren't the best. I also haven't had the time to moisten my cuticles before the pictures, and I've been cleaning a bit this morning so they look dry. I still hope you enjoy the pictures!
OPI Mad As A Hatter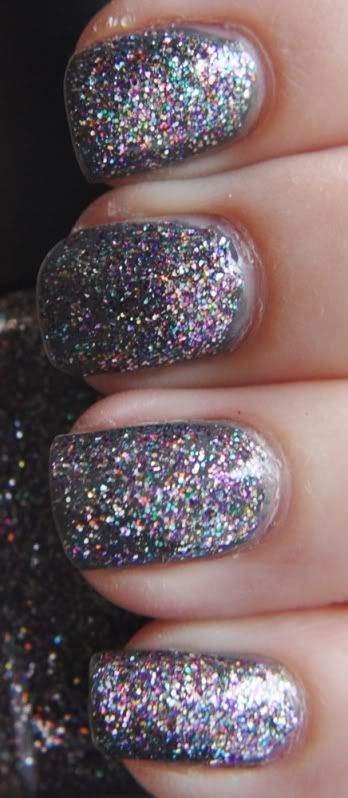 OPI Mad As A Hatter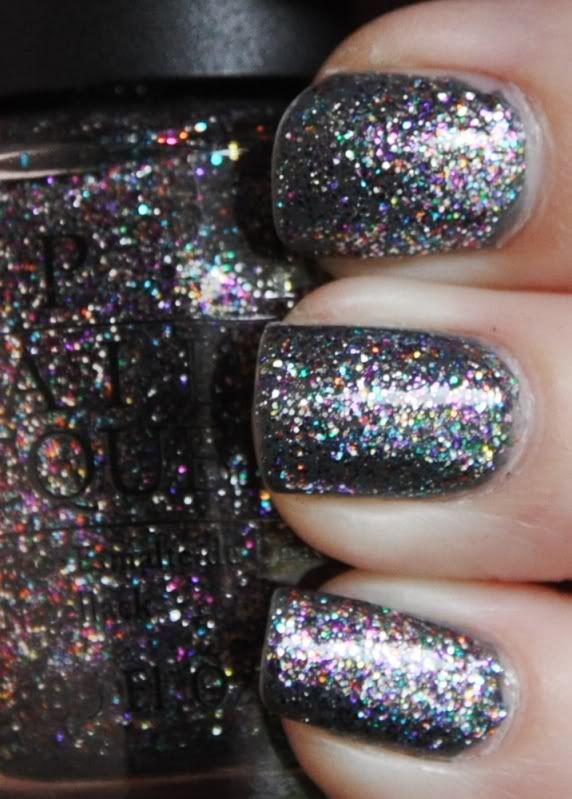 OPI Mad As A Hatter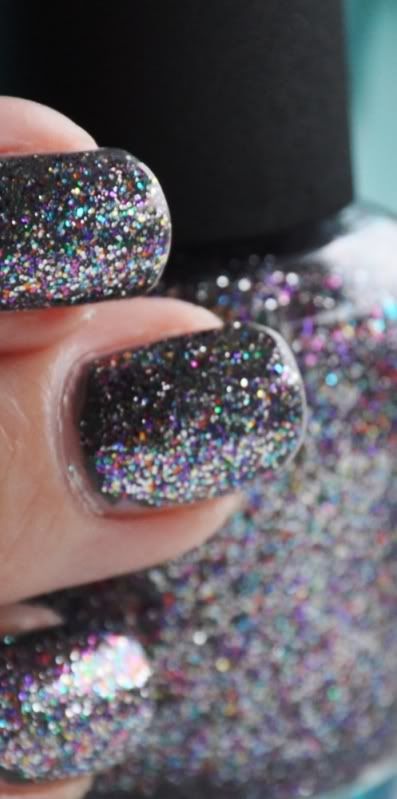 OPI Mad As A Hatter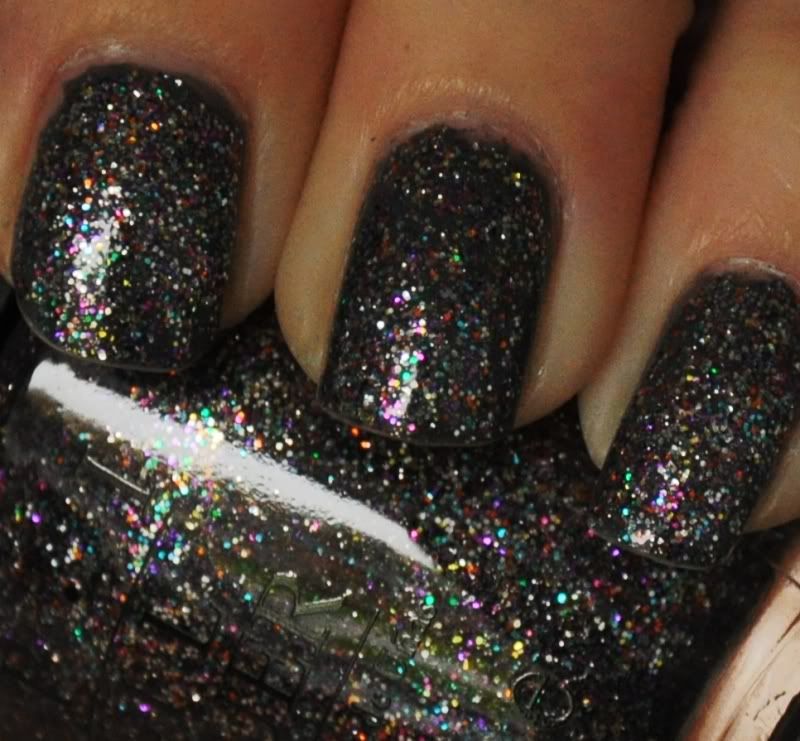 OPI Mad As A Hatter
Depending on how much light it catches, it will go from light grey to dark almost black with lots of sparkles. This polish did not disappoint and I had very high expectations! ;)
♥ Vettelicious