My "Happy Grey" konadicure is still looking great (the first time my mani has lasted 3 days, wow!), so I decided to wait until tomorrow to make a new mani. Until then, I figured I could show you what I've gotten in the mail and bought on my shopping trip the past week!
First, OPI Ebay haul ~ from the new Burlesque collection!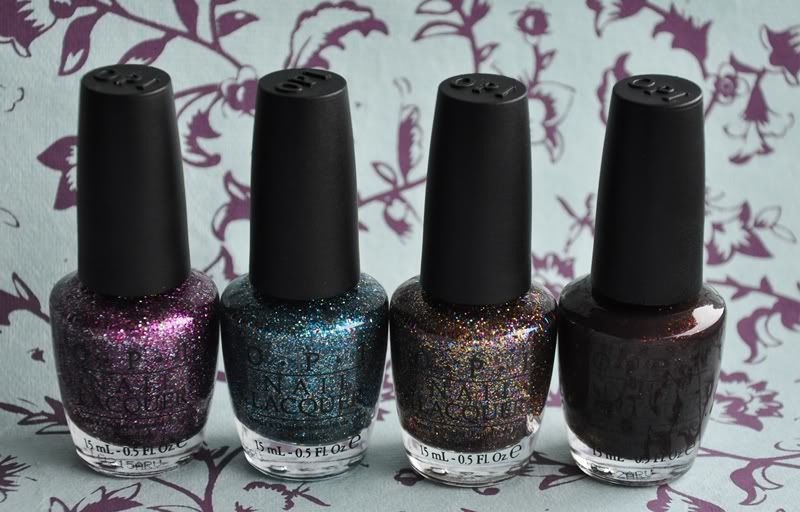 Show It & Glow It, Shimmer & Shimmer, Sparkle-iscious & Teasey Does It

I also ordered this green beauty ~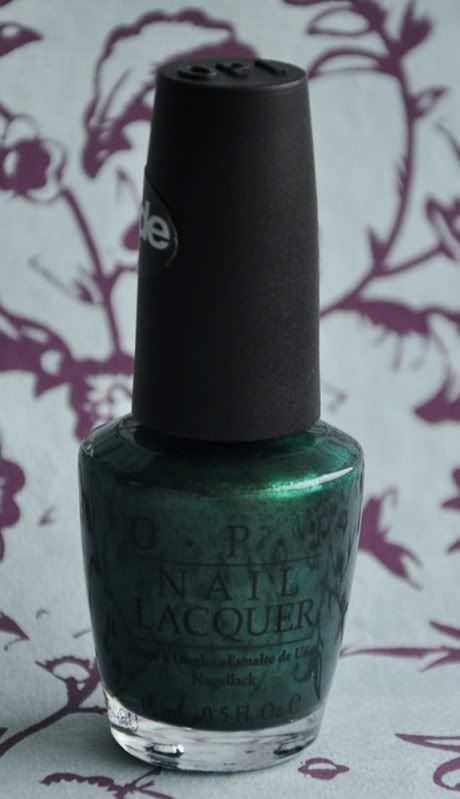 Here Today.. Aragon Tomorrow (suede)
And this glitter I have been lemming for quite a while! ♥ ♥ ♥ ♥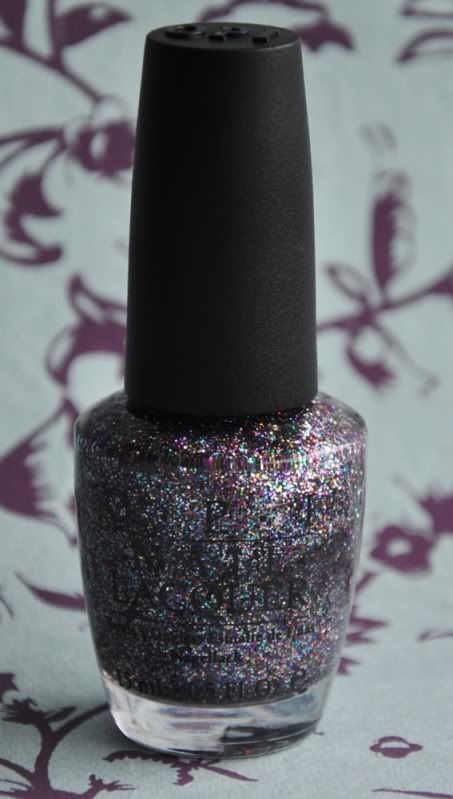 OPI Mad As A Hatter ♥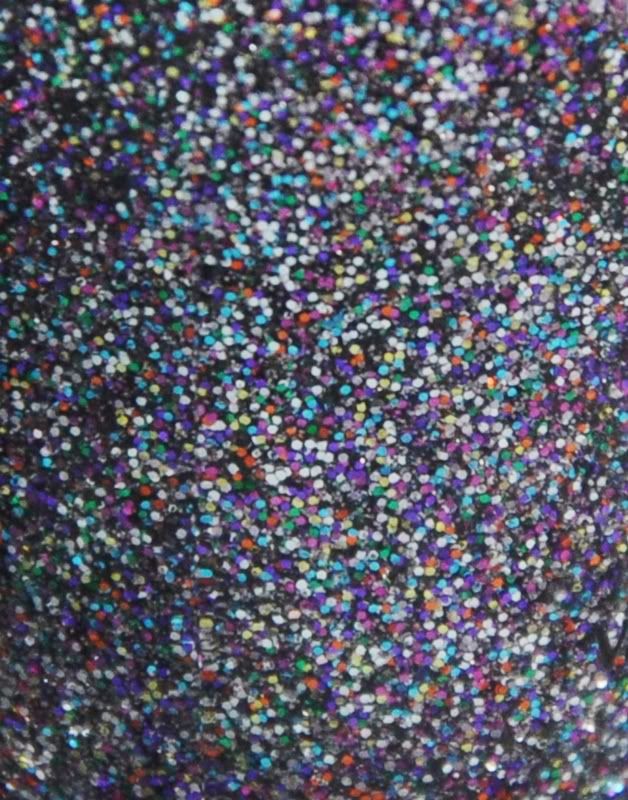 Close-up of the sparkly goodness that is truly mad as the hatter! ♥
And here is a comparison shot to Sparkle-iscious. MAAH is more grey/silvery with more colours in it, whereas Sparkle is more golden.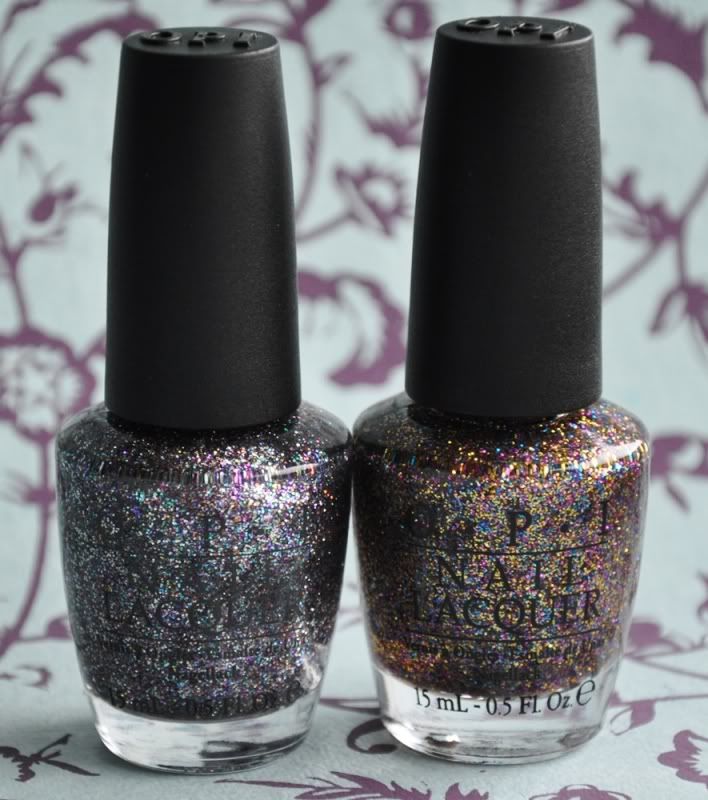 OPI Mad As A Hatter and Sparkle-iscious comparison
On my shopping trip I found the following polishes ~
Cheap no-name polish in beautiful colours!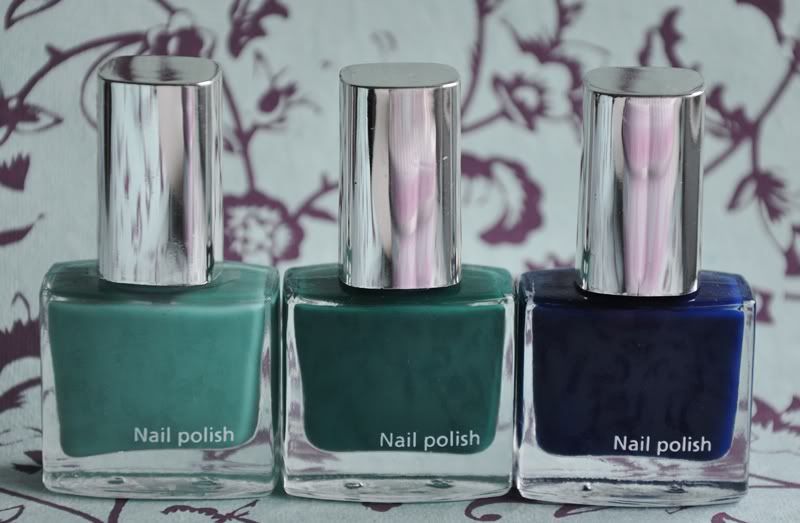 The dark blue looks sheer.. Can't wait to try 'em out!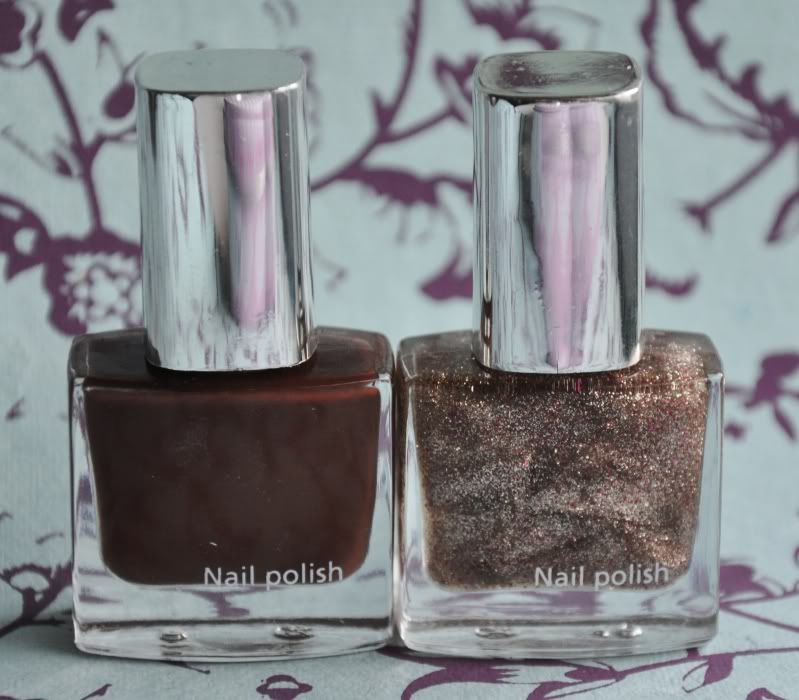 Who says anonymous polishes aren't gorgeous!
Two polishes from H&M and a cheap brand called Trend ~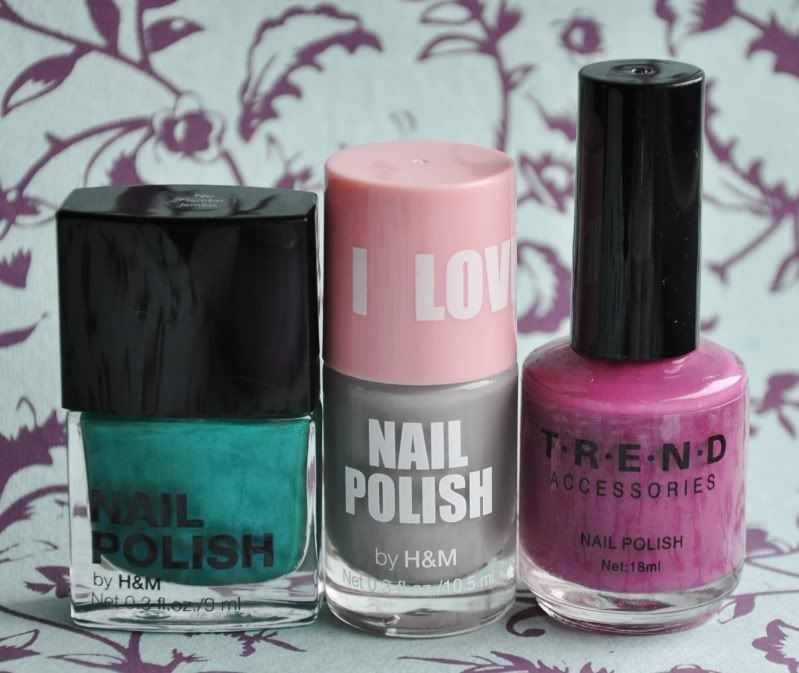 No Mambo Jambo, Happy Grey & noname Trend polish
No Mambo Jambo deserves a close-up to show it's shimmer!
No Mambo Jambo

I also found GOSH polishes on sale!
Rainbow goodness! All were reduced to half price, I think they're discontinued
And last, I was pretty excited to find the brand Pieces in some amazing colours!
Ms. Jagger Green, Kryptonite, Soul Petrol & Plum Gum (ew on the name, LOL)
I've wanted colours like Kryptonite, Soul Petrol and Plum Gum for ages! And I never turn down a creme turquoise, LOL!
Sorry if I drowned you in pictures! Kudos if you made it to the end ;)
♥ Vettelicious