I got the envelope in my hands, noticed water damage and thought "odd, it doesn't rain.. oh no!" and then I smelled the sweet peppermint. I already knew it was the best bottle that broke. Urgh.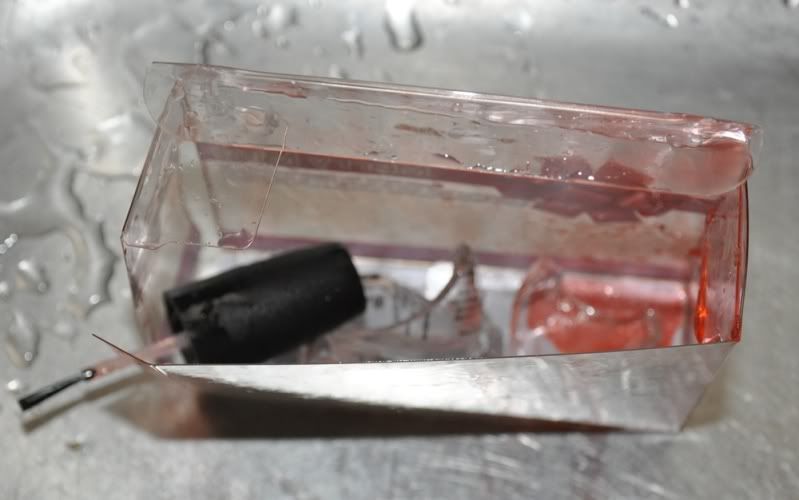 China Glaze Peppermint Cuticle oil - not much left, is there?
I guess it was supposed to happen sooner or later. I'm still not happy about it though, I badly need a cuticle oil and had waited on purpose to get this seasons peppermint from China Glaze, and this was the main reason I bought this gift set. At least the seller promised to send me another one right away. She hadn't packed bubblewrap around the bottles to keep them from rattling into each-other, so I don't think it's a case of the postal workers being sloppy.
On a much happier note, I have started baking every now and then. I've been baking test batches of christmas cookies (my first times baking cookies, I wasn' sure how it would go LOL), and muffins with apple/cinnamon flavour.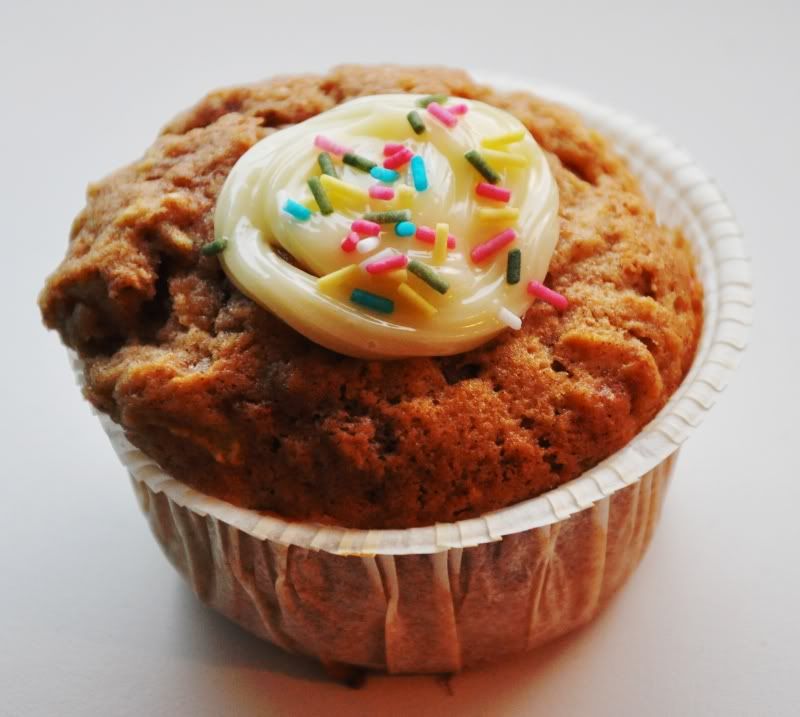 Apple/cinnamon muffin. It tasted so good! :)
Tomorrow I'll be doing a new manicure (not sure which polish to use yet!), so I promise next post is more nail-related LOL.
Have a great weekend!
~ Vettelicious