I received these three gorgeous glitters today ~
Mummy May I, Ick-a-body, Zombie Zest
And I had to try 'em out right away! I have been in the mood for Halloween nails since I saw
this post
at Manicure Time :) I wasn't sure which colour I wanted, so I started out with a black creme base, then a coat of Mummy May I, then Ick-A-Body, then Mummy May I again. Finally, I finished with a topcoat. This is the result ~
Don't mind the text on the picture, it's a mix of Mummy May I and Ick-a-body. I just like the name of the purple one!
I'm not sure I like it.. The colours look deeper IRL because of the jelly base of MMI, but I probably should've sticked to one colour, lol.
I was in the mood for drawing today, and it has been a long time since I was that last time. Here's the result, a mix of Taffy, bittersweet memories and a Coraline inspired theme ~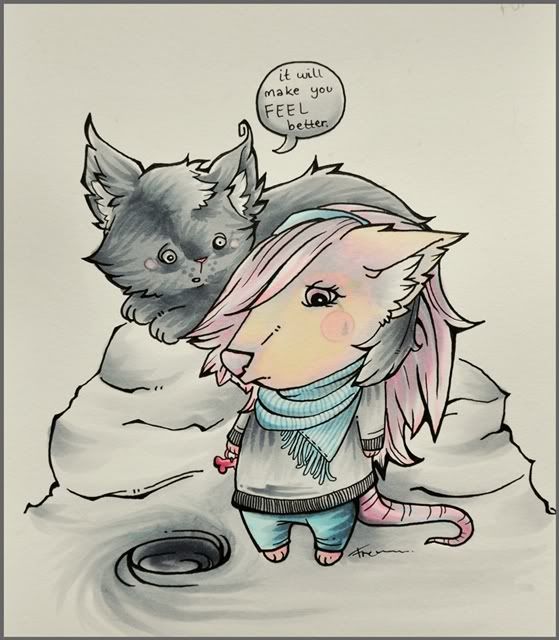 That would be all for today.
~ Vettelicious