Hey! I want to show you what I got today!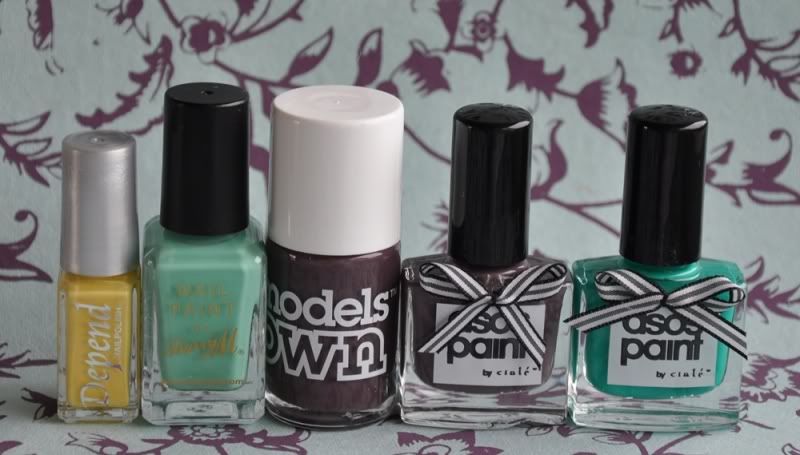 My new polishes from Depend, BarryM, Models Own & ASOS Paint
All polishes except the one from Depend is from ASOS - I have another package coming from them, including a few very popular brands I'm excited to try out! My wallet isn't pleased, LOL! I couldn't help but buy they cute yellow shimmer when I was shopping today - along with this set from H&M ~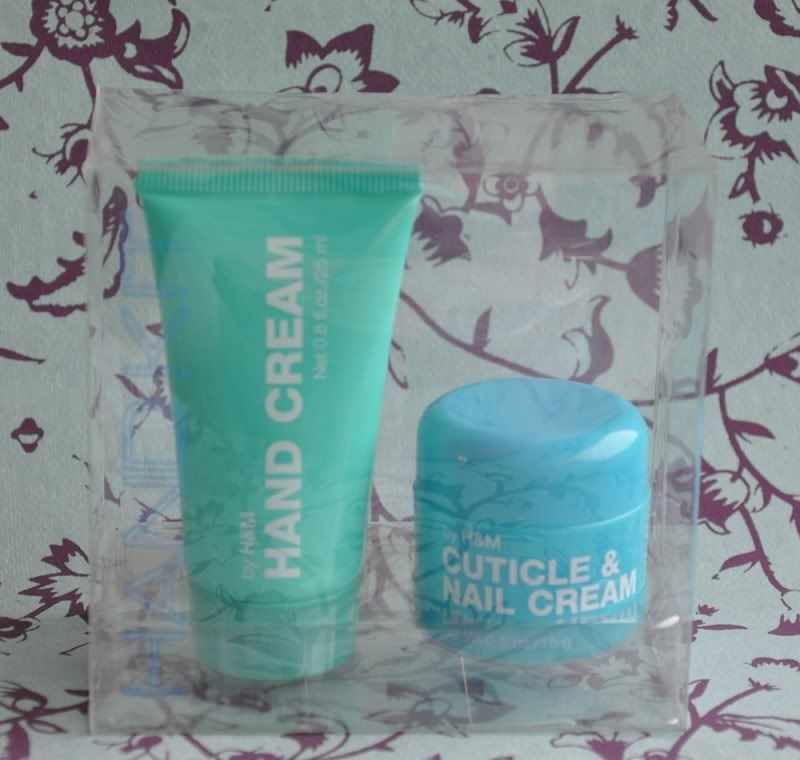 I should've taken it out of the plastic box, LOL! Glare ohoy!
I tested the cuticle cream today, and it has a great consistence.. but if you don't like the smell of perfume pear, it's not for you. I do like it, though!
I also wanted to show you something I've made - bracelets! I've made bracelets like these for a long time, I love doing anything creative and fun - so making jewellery is very me ;) These past weeks I have been focusing on getting and making bracelets that go well with my fav nail polish shades - mint green, aqua and ...that purple grey? Paradoxal colour, lol. My english isn't that great.
Homemade bracelets made to suit my fav polish shades!
It takes quite a while to find the perfect beads, as I'm very picky - I use a blend of stone, glass, plastic beads. I hope you like them!
Not as fancy, but they work great with a casual outfit!
And I had to try out Models Own Purple Grey today. It was dark before I could take pictures, so the colour is off on these pics. I just know my nails are chipped when I get home from work tomorrow, so I can't take any better pics :( The picture featuring bracelets shows the colour pretty accurate.
Models Own Purple Grey
Models Own Purple Grey
That's all for today!
~Vettelicious