I had to stay home today because of a migraine, so my mani from yesterday is still looking great (I had to find one positive thing about being in bed all day). I'm feeling a little better now, and I try to keep myself out of bed until tonight so I can get a good nights sleep.
Models Own Purple Grey is said to be a good, shimmerless dupe of Chanels' Paradoxal, I ordered it so I could use it as an "everyday Chanel". I love Paradoxal, but I won't allow myself to wear it for work when it chips within a few hours. With the discovery of Barry M's exact dupe, Dusky Mauve (thanks to the sweet blogger
here
), Purple Grey is not as popular anymore I think - but it's a great dupe if you don't want shimmer.
I decided to swatch my new purple grey's I got yesterday, as they look very similar in the bottle. And they proved to be dupes! Check it out ~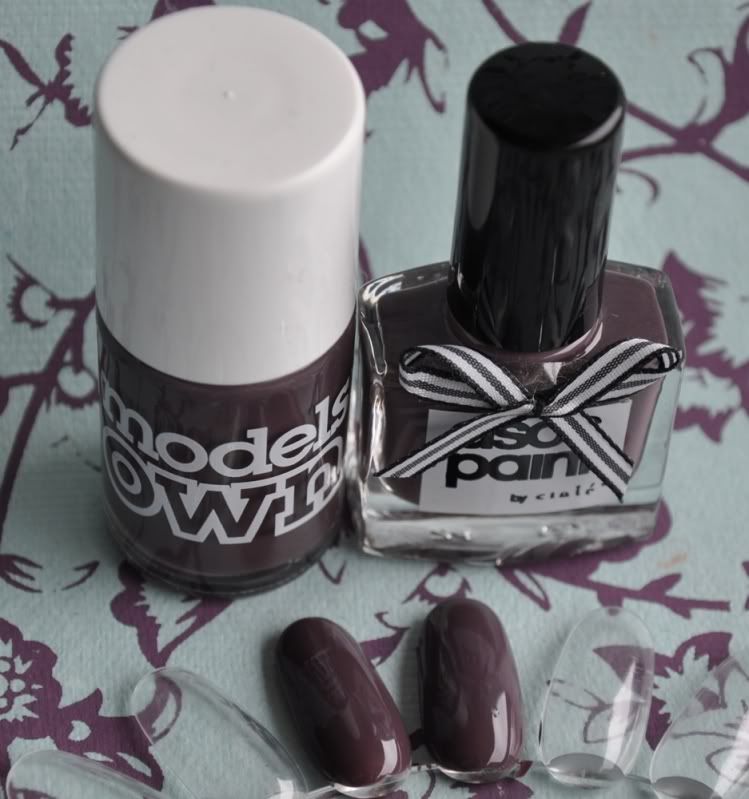 Models Own Purple Grey and ASOS Paint Sienna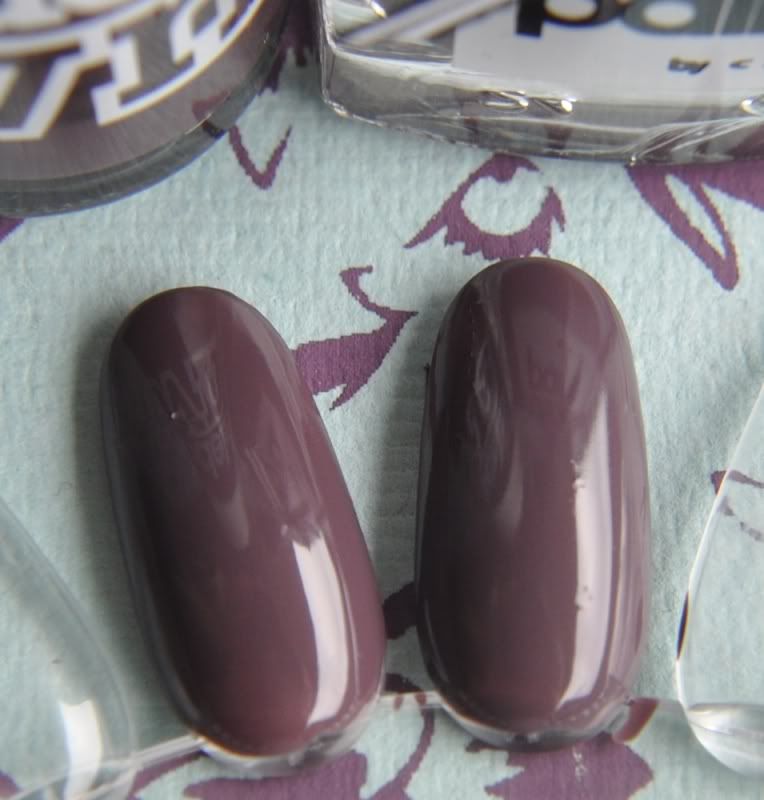 Models Own Purple Grey and ASOS Paint Sienna - close-up
I also did some quick stamping to my Purple Grey nails..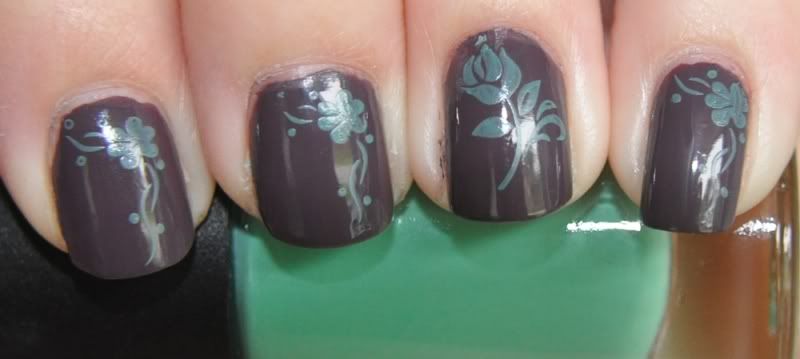 Purple Grey with GOSHs Silky Mint
Purple Grey with GOSHs Silky Mint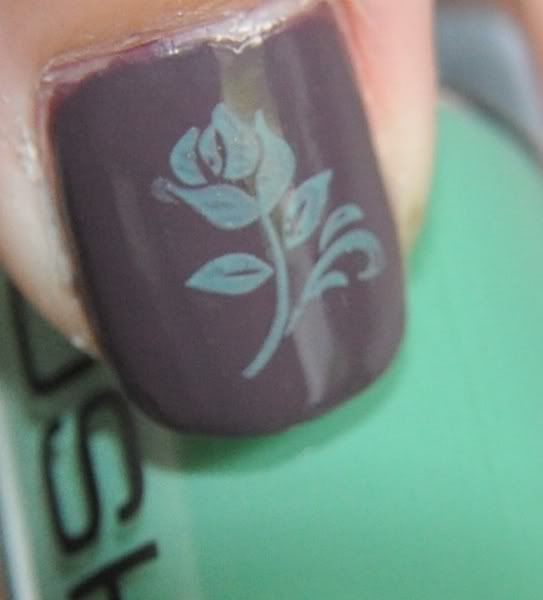 Close-up of my thumb
I used a fake image plate I bought on Ebay, I can take a few pictures if you'd like to see them (I bought 8 in total) and I used GOSHs Silky Mint for stamping. I love the subtle mint it is on a dark base :)
~ Vettelicious