Hey! I hope you're having a great weekend! I have had an okay one myself, unfortunately with a silly headache keeping me from doing anything out of the ordinary - but I have been playing with nail polish and drawing, so I consider it a nice relaxing weekend anyways. :) Having as many migraines as I do, you quickly learn to appreciate days without and live with regular headaches.
First, I want to show you one of OPIs new glitters from the Burlesque set - Sparkle-iscious. I think it looked awsome lined up together with Tease-y Does It, and decided to try it with Tease-y as a base colour. No topcoat, as this was only a test. I prefer glitters layered over colours for extra depth.
Here's the result! I think it looks great but a similar shade would be adequate, as you don't get to enjoy the sparkle of Tease-y with this much glitter on it.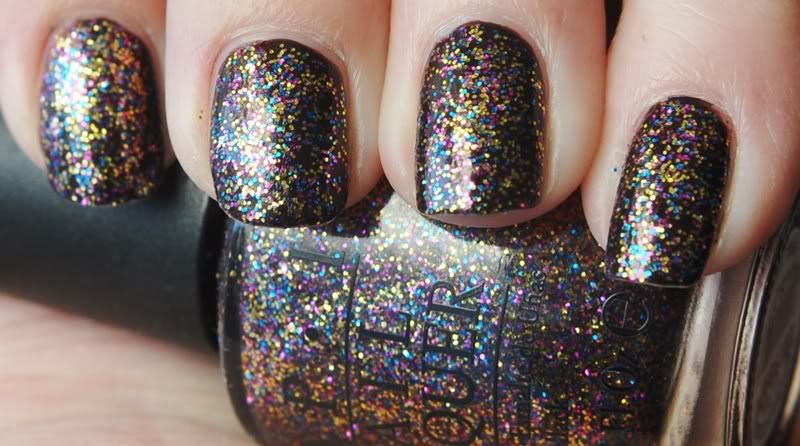 OPI Tease-y Does It + OPI Sparkle-iscious - natural light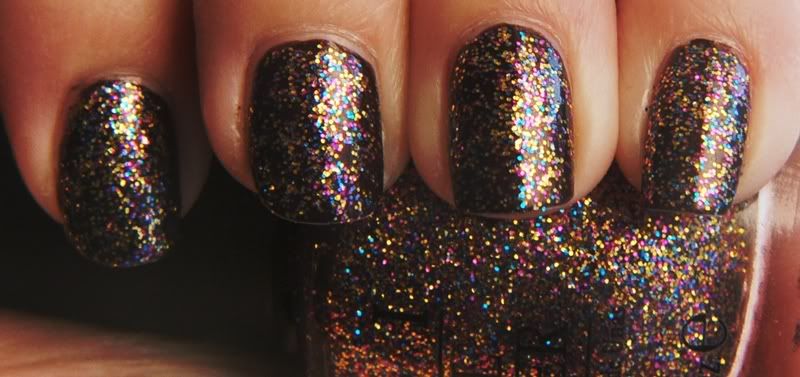 OPI Tease-y Does It + OPI Sparkle-iscious - shade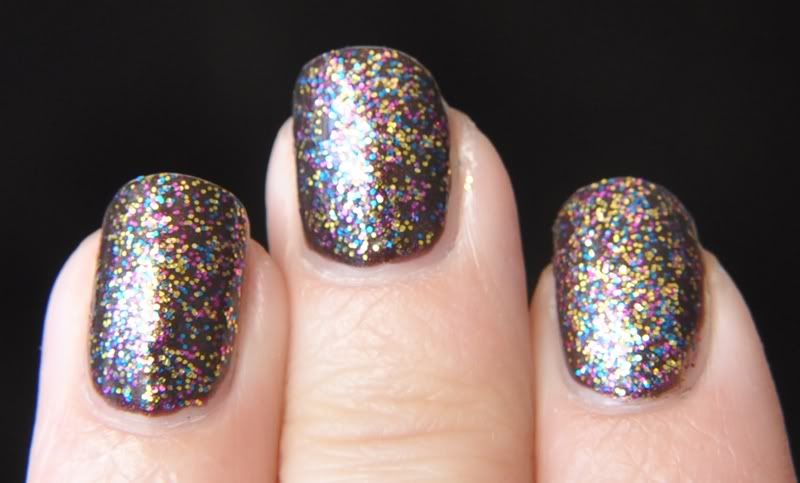 OPI Tease-y Does It + OPI Sparkle-iscious - flash
Next is today's Konadicure. I recently received new plates, and along them were one of my most anticipated - M79! Full of dots and clouds, I'm going to use these patterns a lot! ♥
I used NailTek Foundation II as basecoat, Wet 'n' Wild Black Creme as base colour, GOSH Gypsy Blue for the dots and Seche Vite for topcoat.
I haven't used NailTek moe than twice so I'm still not sure what to think about it. It dries quickly and leaves a matte surface, that much I can tell you.
Wet 'n' Wild is a great AND cheap black creme! I paid about 2$ for it, which is cheap in Denmark :) It dries to a very shiny finish, and is easy to apply.
GOSH Gypsy Blue is my favourite basic blue out there.. Admitted, I don't have many, but it's got something I can't quite put my fingers on - just that teeny tiny colour twist that makes it so special. A gorgeous, easy to apply creme, but not recommended for stamping unless you want a subtle, more see-through result. Until I find a darker blue with a hint of teal in it, it works fine ;)
Seche Vite is the best top coat I've tried. It dries so amazingly quick, and it very easy to apply - and with two coats it leaves your nail with a glossy, almost gel-kind of surface ♥ The only negative thing to say about Seche Vite is that is contains Toluene, one of the three chemicals wisely to avoid in nail polishes. I can't live without it - wearing new colours almost daily I don't want to spend 2 hours with my fingers in the air each evening LOL!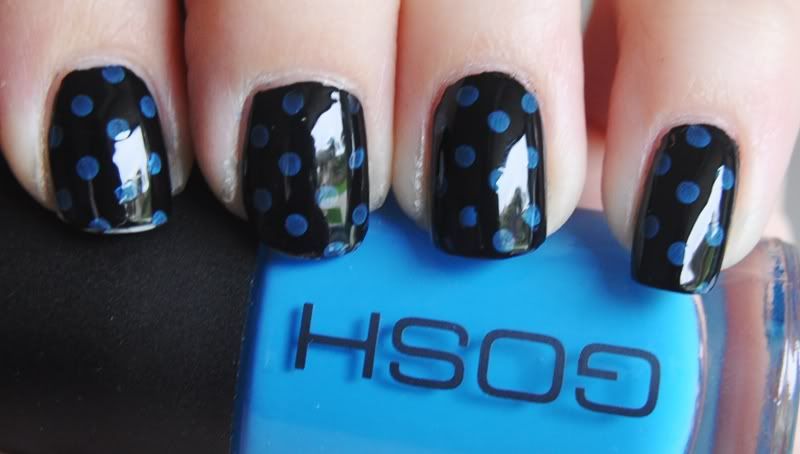 Natural light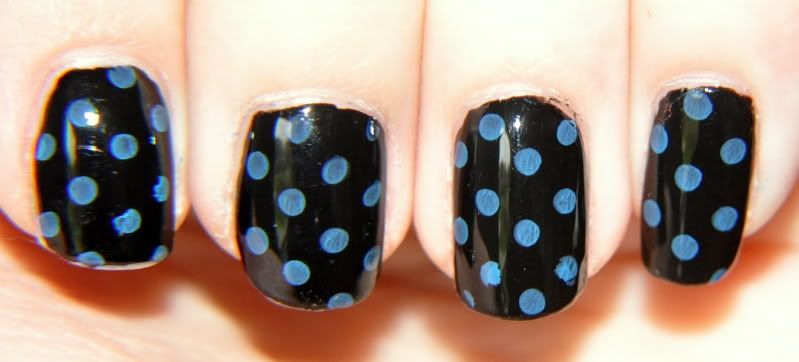 Flash
Indoors
Indoors - evening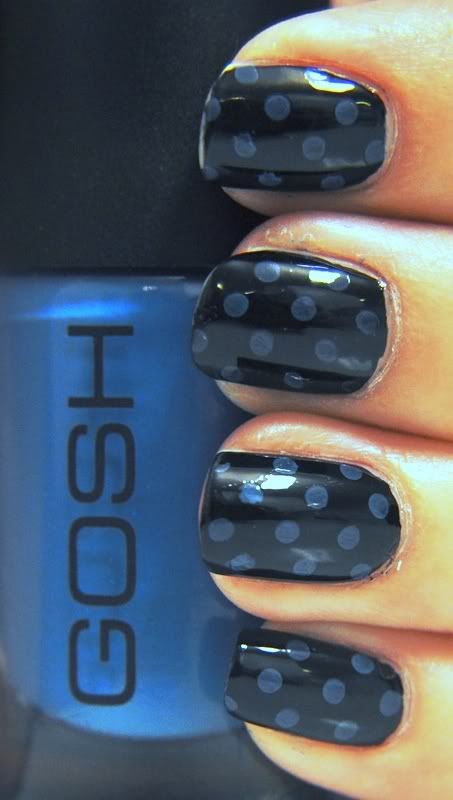 Fake light
That's all for today! I think I will have take some shots of my collection in the very near future :) It has grown so much since I started this blog!
~ Vettelicious