Sorry for doubleposting, I wanted my NOTD seperately so the post didn't get too long.
Today I am wearing OPIs Tease-y Does It from their new Burlesque set - a beautiful dark shade with even prettier shimmer. I bought this one together with Shimmer & Shimmer and Sparkle-iscious which I will show another day.
First, a shot of the bottle where you can see the beautiful shimmer ~
OPI Tease-y Does It
And now for a few shots of the results!
OPI Tease-y Does It
OPI Tease-y Does It

OPI Tease-y Does It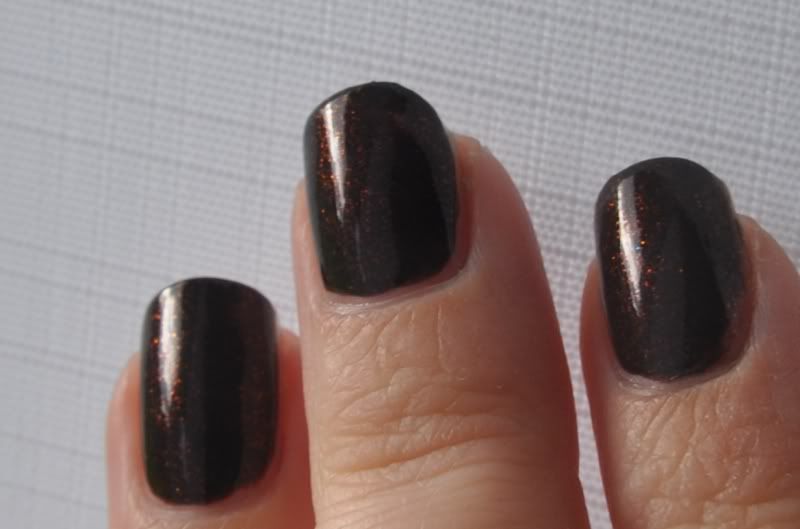 OPI Tease-y Does It
I used a basecoat, 2 coats of Tease-y and finished with a coat of Seche Vite top coat (I love this stuff! Should've bought it ages ago!).

I also want to show you a pic of my Absolute Alice manicure I wore until yesterday - I spiced it up with some new plates I got from Ebay!
GOSH Gypsy Blue + OPI Absolutely Alice + cheap stamping plates from Ebay
That's all for today!
~ Vettelicious