As soon as the sun started showing today, I knew I had to do swatches of some of my Catherine Arley polishes. I have a lot of them, but today I'll be showing you two featured in the
giveaway
- so you know what you're entering to win! :)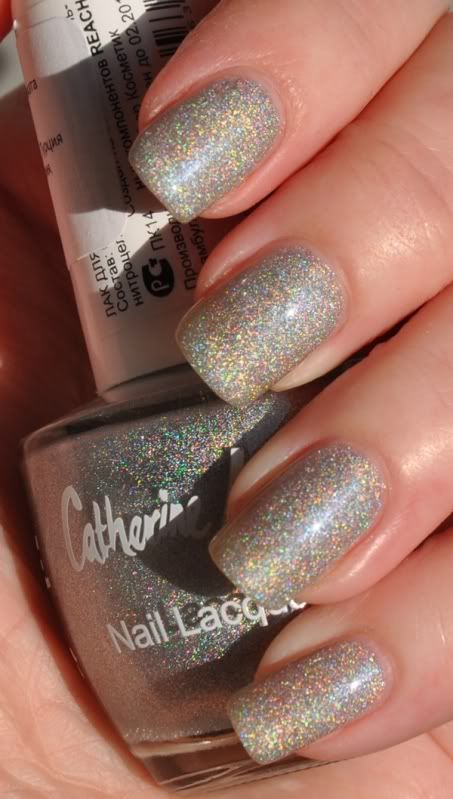 CA #676, 3 coats, no topcoat, sunlight. Excuse my lobster-looking hands, it was freezing!
Let's start with #676, a silver holo. I used three coats for this picture, and as you can see it is very sheer. I recommend it as a holo-topcoat, using a silver as base if you want it to look remotely like in the bottle, or just plain use it for frankens! It's always fun to holofy a franken! :)
Next up is #666: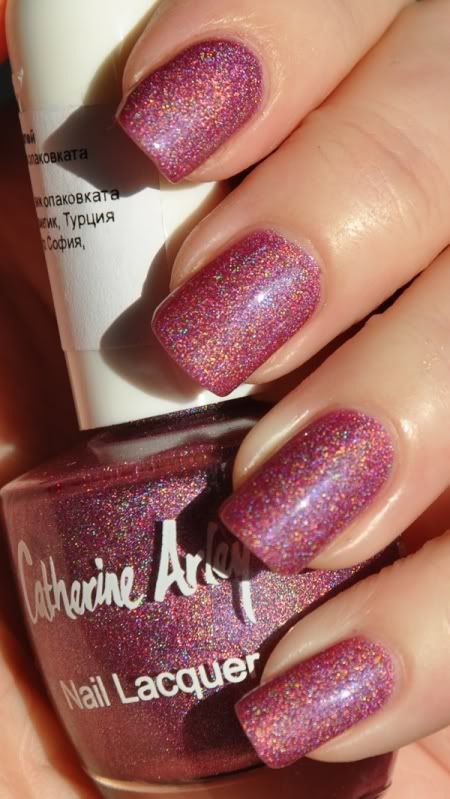 CA #666, two coats, no topcoat, sunlight
Two coats. This is more like it! While it was definitely sheer in indoor-light, I think it could be totally opaque in three coats.
Hope you like the prizes as much as I do! :) Thanks for the huge number of entries and new followers; having a give-away is so much fun (and work, LOL! I write the entries with pen and paper - wish I was more computer savvy!)
♥ Vetten