Hey guys! Hope you're having a splendid Saturday :) I'm taking it slow as I'm recovering from a day in bed. What better way to take it slow than to sit and play with nail polish?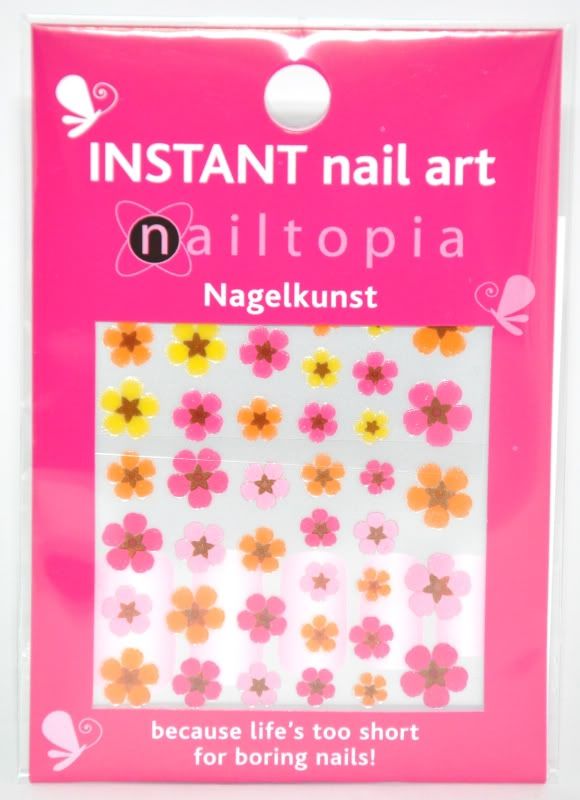 Nailtopia Hot Mix Dried Flower Stickers
Today I'd like to show you some cute flower stickers I received from
Nailtopia
to review. These are available in lots of different colour combinations - the one I received is called Hot Mix and is a mix of hot pink, light pink, orange and yellow flowers. The sheet is divided into two - with two different colour combo's; hot pink, light pink & orange, the other combo is hot pink, orange and yellow.
I like the design of these - they are designed as a substitute real dried flowers - and personally, I'd much rather use stickers than the real deal as they can be a bit thick and bumpy.
Like the other products I have from Nailtopia, these are made of rubbery plastic so they are quite flexible. Unlike the
Alice in Wonderland stickers
, they are a bit see-through - which means they are best suited for light base colours. While I prefer opaque stickers, these are still too cute to resist ;)
I decided to do an accent nail - I don't think I'd be able to pull a manicure off with these on every nail. I am sure these would look stellar on a Summer pedicure, even on all my toes, so I will definitely save some for Summer ♥
As my base colour, I used 3 coats of Sally Hansen Gentle Blossom. While the polish felt dry, I soon learned otherwise when I applied the stickers - so there's a bald spot underneath the orange one. Ooops! Hopefully it won't be an eyesore to you as it is to me ;)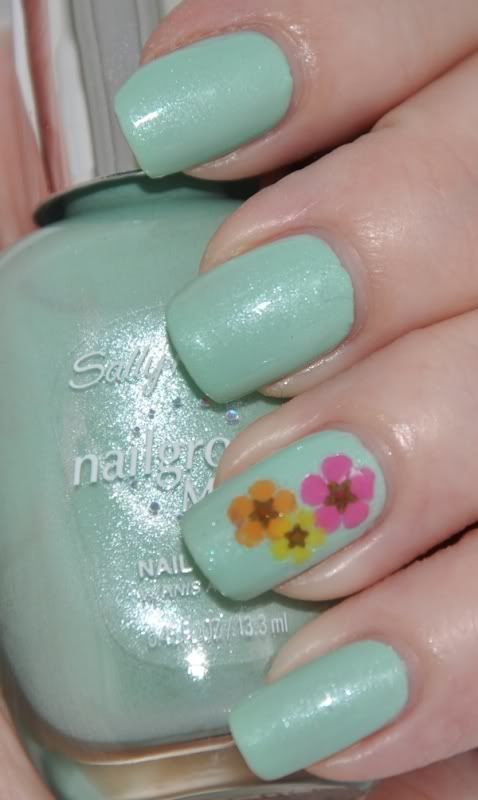 Sally Hansen Gentle Blossom + Nailtopia Dried Flower Stickers
All in all, I'm very satisfied with these stickers - the only thing I think could be improved would be making these opaque (it would make layering a bit prettier too, IMO). It's not a big enough bother for me to not use them though!
Have a great weekend!
♥ Vetten
(these were sent to me for an honest review)