Today I want to share pictures of what I've been and still am wearing this weekend :) I've received a lot of new polishes the past week, but I'll make a separate post showing them - I've bought so much it would make my post too long I think, LOL!
Anyhow, one of the polishes I'm most excited about getting - one of my big lemmings - NARS Zulu ♥ I hadn't tried out Nfu Oh's version when I found it in an english webstore at a very reasonable price (yay!), and decided I'd restrain myself until the real deal came home. And I don't regret it one second! I used three coats and one coat of Seche Vite Topcoat to make it last longer and dry fast.
Big pics for my big love! :D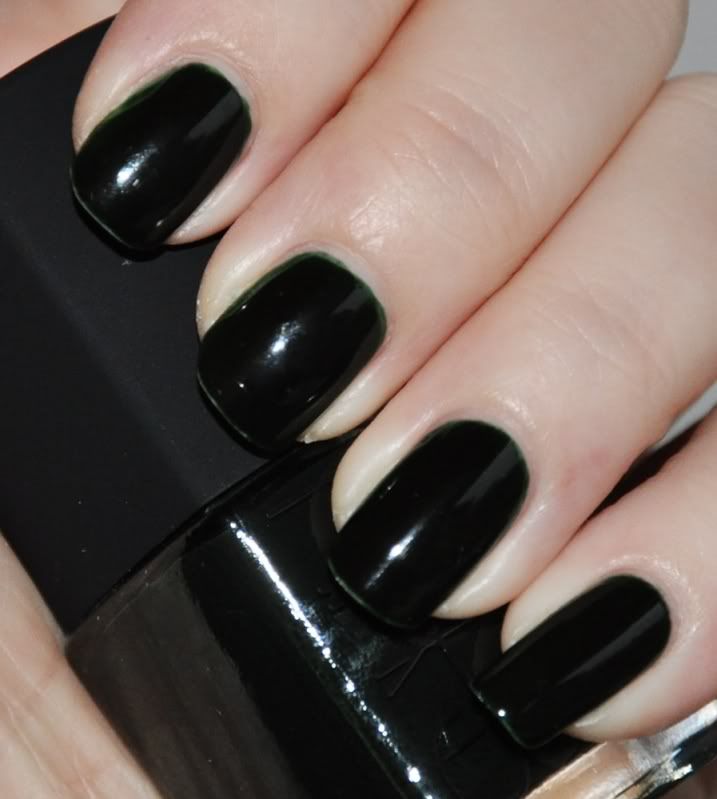 NARS Zulu - flash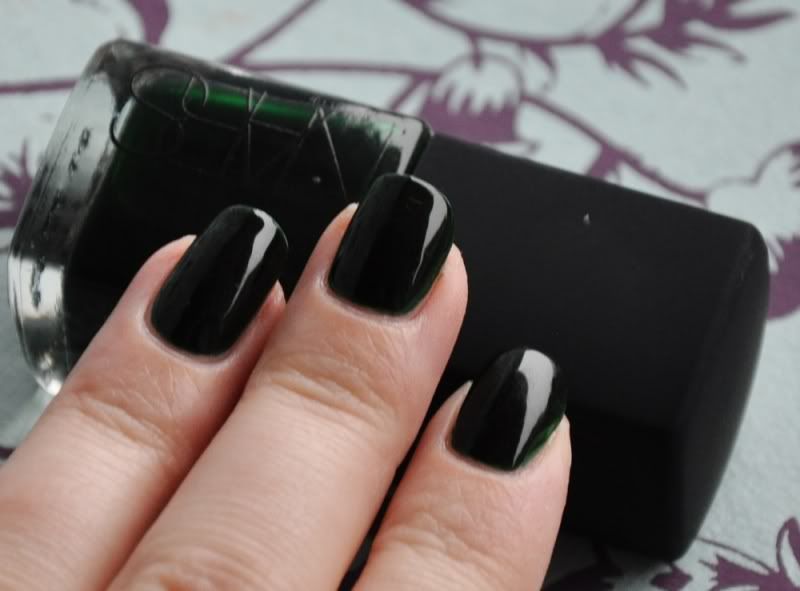 NARS Zulu - natural light, no direct sunlight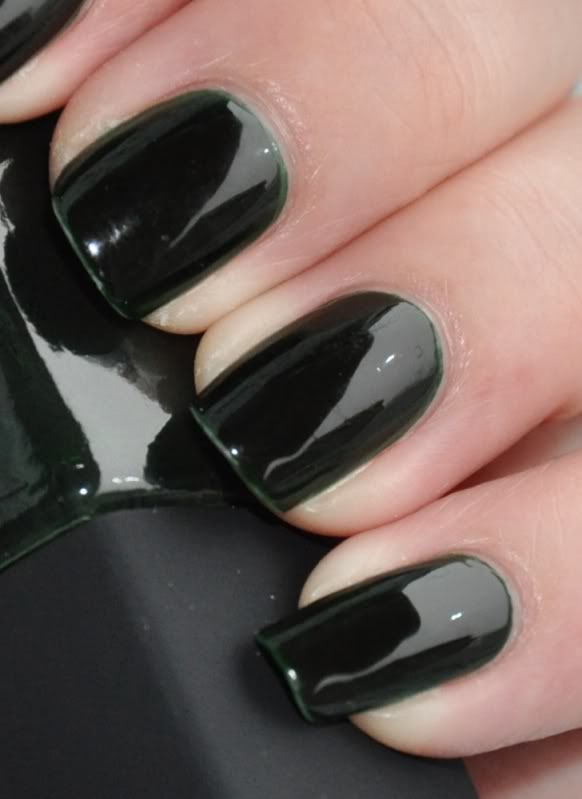 NARS Zulu - natural light, no direct sunlight
I don't know if it was because it's a jelly I had a hard time wrapping the tips, but it might be why. And to all of you contemplating if this polish is worth your greens, it def. is! I had very high expectations to the formula, colour and depth and it still made me swoon ♥
Even though this colour is amazing on it's own, I decided to try out my Nfu Oh #56 I bought for the very same purpose - to add sparkles. I'm a glitterholic, I can't help it. I used one coat, took a few pics and then added a layer of Seche Vite to add depth. This difference between adding topcoat and not is more visible RL - it's like comparing the glitter wet and dry.
My middle finger has a spot on the following pics - I've been drawing today and forgot to clean it off before taking pictures, ooops!
NARS Zulu + Nfu Oh #56 - no topcoat, white light
NARS Zulu + Nfu Oh #56 - topcoat, yellowish, indoor light + flash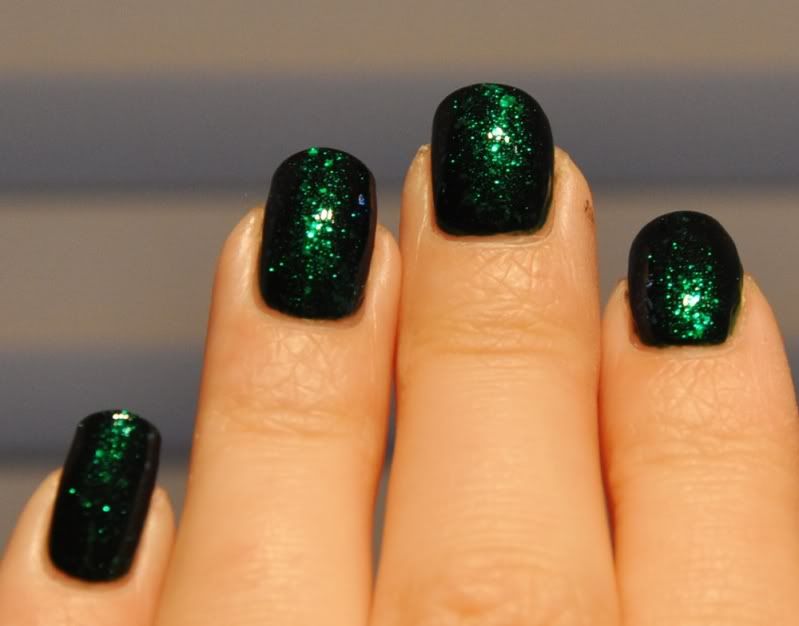 NARS Zulu + Nfu Oh #56 - topcoat, yellowish indoor light, no flash
Notice the difference in glitter hue - it has a more blue-ish, cold green in the last picture with no flash. I'd love a flakey this colour ♥ #56 is very pretty though, I'm def. satisfied with it. Very easy to apply evenly and great amount of sparkles in just one layer. this polish is going to last me a lifetime!

Edit: Notice how #56 goes from green to blue hue in the bottle? It does too on the nail! I've been looking at the pretty colours all day :)
~ Vettelicious