My parents invited me on a trip next month to visit my brother in Germany, I can't wait! It's been a while since he was home in DK to visit us, and there's still a long time 'till christmas, so it's awsome to be able to see him sooner! I'm meant to save for the trip (and I am doing my best!), but of course a "few" nail polishes has found their way home to my stash... A lot of new brands I've never tried, some I've been dying to try.. and some because you grab 'em when you get the chance! I have one more package on the way, but I swear it's the last I'm getting for November.
I forgot to take pics of my two new bottles of China Glaze Peppermint cuticle oil, but both the one the seller resend and the spare I bought arrived without breaking! *phew* So now I have deliciously smelling oil for my poor cuticles :) I can see improvement already, but I'm going to use it daily until I'm satisfied.
I've also received a lot of nail art goodies, such as 60 cheap nail art pens, the little haul I bought from Mardys makeup shop, rhinestones, beads and detail brushes I'll be using for my future nail art. I made a pretty funky design Thursday, which I'm still wearing, but it's for a nail art contest and I won't show you before it's over. I sure won't win but the design means something for me so it'll be good to be able to share it anyway ;)
This post would be pretty boring without pics of my newest nail polishes, wouldn't it? Let's get on with it!
First, Mardy's daughter Mandy kindly offered to pick up some nail polishes from my wishlist I can't get online or in DK. I've been drooling over these, especially Choose Me ever since I saw them the first time online this summer. I'm ver so grateful she helped me out, thank you so much Mandy! ♥
These might not be high-street insanely hard to get and expensive, but to me they're just as amazing.
Essence NA Twins Bonny & Clyde, Thelma & Louise, Essence Choose Me! and Moviestar
And here's bottle close-ups of the glitterfilled pretties!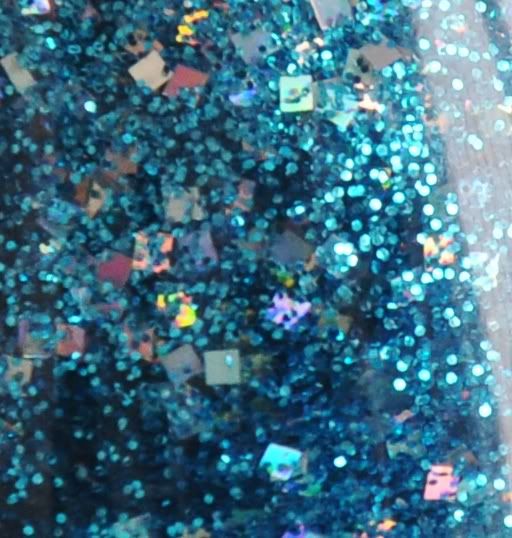 Clyde
Louise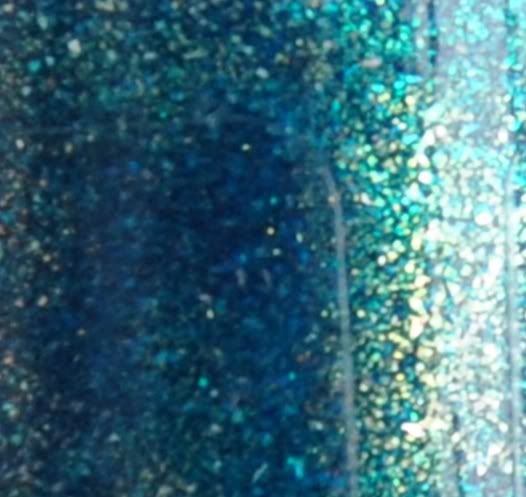 Choose Me!
Next up is a package from Illamasqua, including two nail polishes I have been drooling over. I allowed myself to splurge and buy Raindrops since I've literally been thinking about it ever since I saw a post on Nihrida's awsome blog. This polish has, no kidding, been haunting me in my dreams. When I was going to order anyway, I decided this little pretty shouldn't have to travel all by itself, and I've had a good eye to Rampage, so I ordered it as well.
Also featured in this picture is my very first polishes from the amazing brand Nfu-Oh. And they are definately not my last. I have been lemming NARS' Zulu, and decided to get Nfu-Oh's #569, a green jelly that looks somewhat similar (and I will have to fight the supposedly bad application when the time comes. An awsome colour is worth it!). My fiancé was so sweet to offer t pay for it, so I decided to order one of their famous flake polishes as well! ♥ My choice fell on #56, which looks amazing with #569.
Nfu-Oh #56, #569, Illamasqua Rampage & Raindrops
And again, here's bottle-closeups of the sparkly pretties!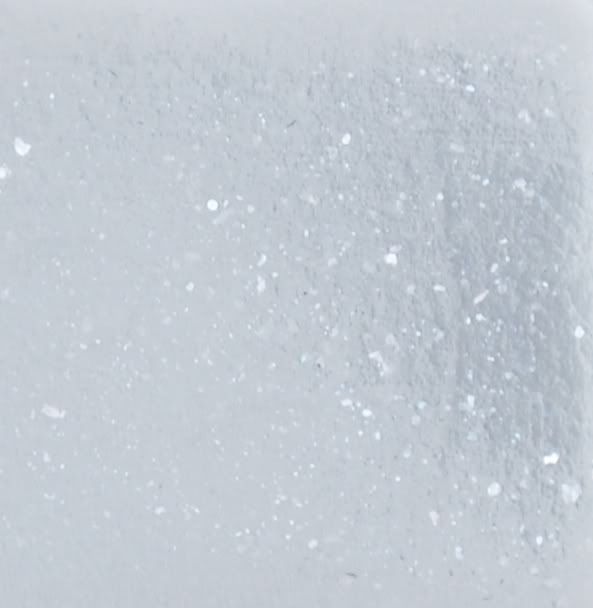 Illamasqua Raindrops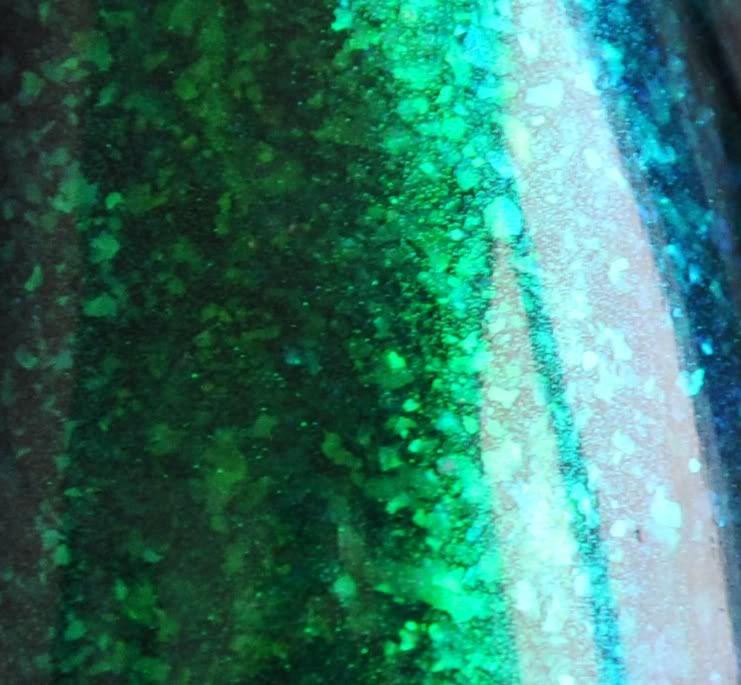 Nfu-Oh #56
Last, but certainly not least, a great find from a "sell your old clothes & misc" site... Polishes that I have been drooling over - both colour-wise and name-wise, they have so brilliant names! plus they're insanely sparkly! I was so bummed when I found out they're virtually impossible to get. Well now I get to cross almost all of them off my wantlist!! ♥
Behold...
China Glaze's awsome OMG collection!! And 6 of the best colours, even so! I still can't believe they're mine. The girl that was selling them actually had a few more from the series, but I couldn't allow myself more than 6, so I took the ones I like the most :) Maybe I can go back after the rest later... *looks in empty wallet*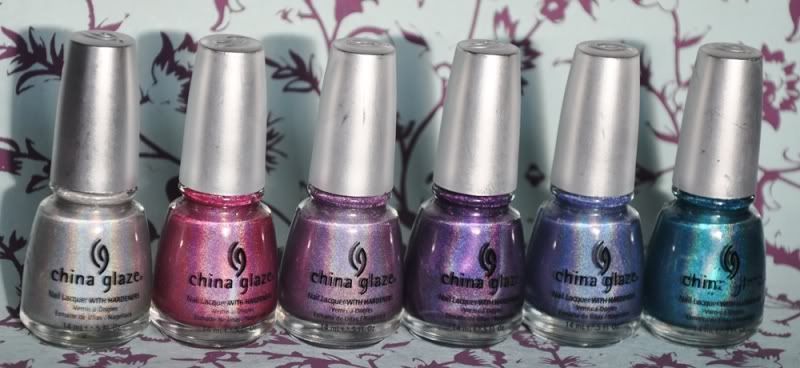 OMG, BFF, IDK, LOL, 2NITE & DV8
My favourites name-wise are LOL and OMG. Both are expressios I use too often ;) Colourwise, DV8 has stolen my heart - I love everything turquoise, teal and blue-green!
I paid about 10-12$ each, and they have been used on 1-10 nails one time each. I don't know if it's outrageously expensive and it was in fact her that made a good deal LOL but I don't care. I wanted them so badly!
I hope you enjoyed my post, even though I have no new nails to share! If there's one or more of the colours I've shown you'd like to see swatched in a certain combo, LMK! I don' know where to start anyway! ;)
Have a greet weekend!
~ Vettelicious