Last night I tried my new Jelly from Butter LONDON - Stroppy. It's a very thin purple jelly with loads of sparkle in it. I saw a jelly mani done by the very talented All Laquered Up using Stroppy and a teal base, and they were a perfect combo, so I decided to dig through my stash and find a teal I hadn't tried so I could do that as well :) I ended up using Ms Jagger Green from pieces, which looks great on its own as well. While this mani is nothing new or something you haven't seen before, I figured I'd still post it, as I am wearing it for a few busy days and won't/didn't have time to blog. I suggest you look up All Laquered Ups wonderful result, as it is a lot better than mine LOL!
I used one coat of NailTek II Basecoat, 2 Coats Jagger Green, 4 coats of Stroppy - each starting a bit closer to the tip. Lastly, I applied Seche Vite. While I love the combination, I'm going to try a lighter green next time - and thinner coats of Stroppy. I'm a little disappointed that the line of each new layer is darker, and I think it might have something to do with how much I applied. Not to mention the wonky lines... But I was too impatient to pull it off any better. I had tried another tricky mani before this which didn't turn out well.
The sparkle is also not as visible as I would've wanted, which I think can be managed with a lighter base colour. I also didn't wrap the tips that well... but it's hard to do with a jelly!
Anyway, here's the pictures of the result,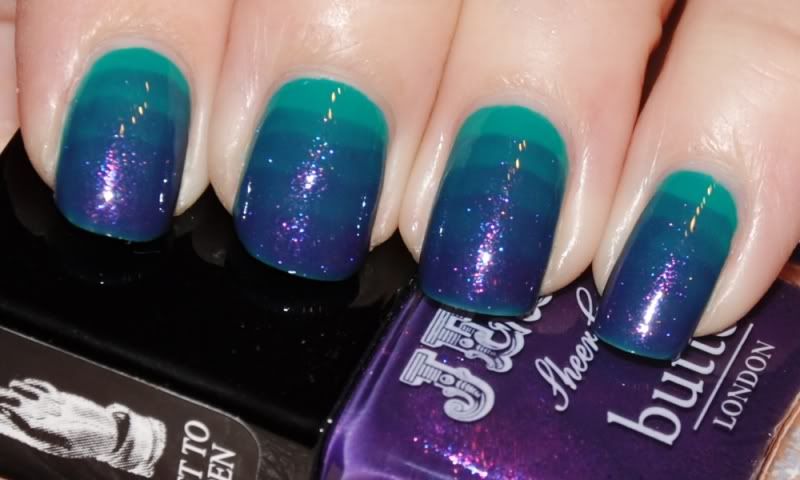 flash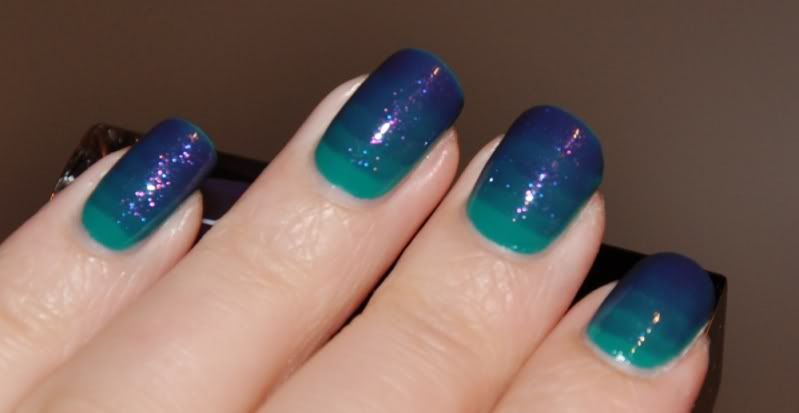 flash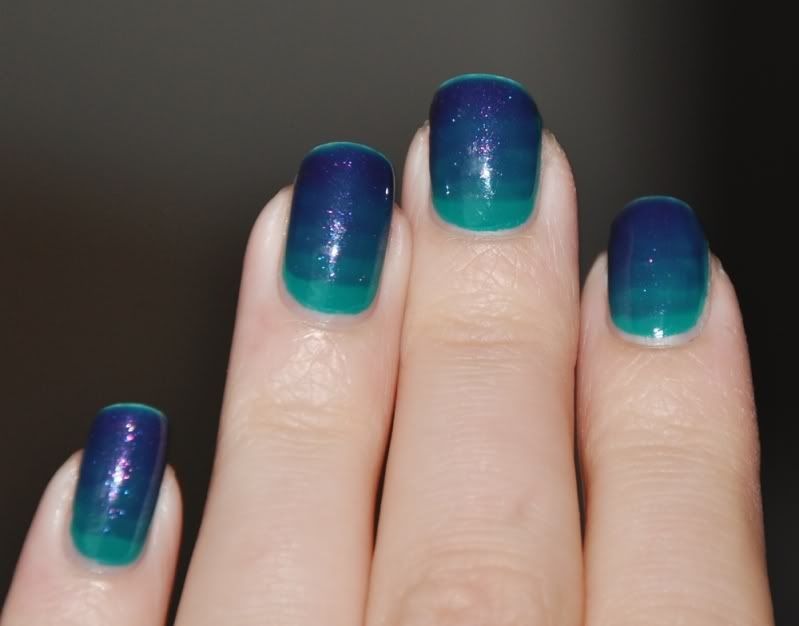 natural sunlight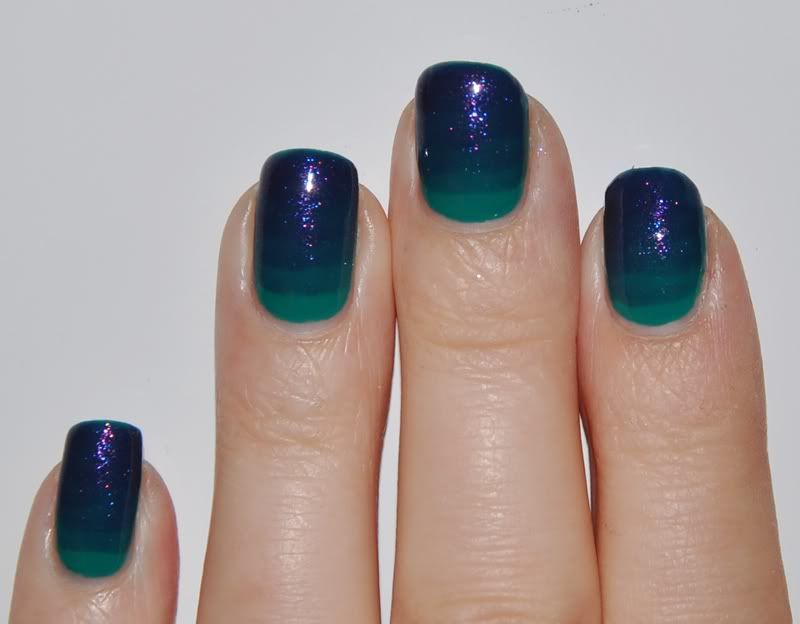 flash
Another time it might be better if I don't try a tricky manicure after I fail the first tricky mani - it's too frustrating and I end up with a result that isn't as great as it could've been. The only consolation I have is that very few notice my nails so if people see them, they see it from a distance and they don't care enough to ask, LOL. ♥
~ Vettelicious