Today I decided to try out a nail polish my mom gave me this weekend - it was in a nail gift set with two other polishes, a nail file and top coat. It was really sweet of her to think of me when she saw it, and as soon as she gave it to me I knew why ♥ She knows I love glitter! Sadly, I forgot to take a picture of the gift set so that will have to wait until I try out another one of the three. But here is todays nail polish! I am sorry for the crappy yellowed pics today, but I've been in bed with the nastiest migraine from the moment I was off work. If I have the time tomorrow before work, I might snap a few with better light.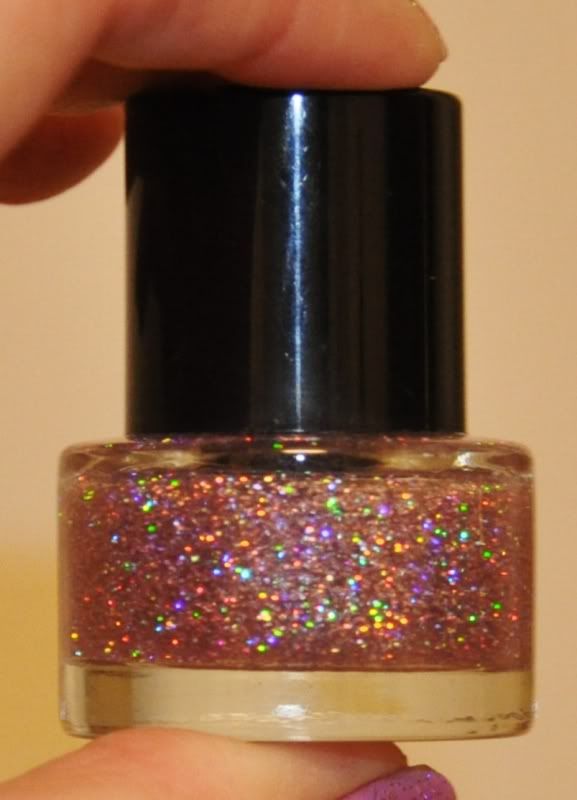 I call it "Want to be a Teenage Dream" - isn't it lovely?
And this is the polish I thought of as soon as I saw it... Teenage Dream from the upcoming Katy Perry collection from OPI! ♥
Teenage Dream - pic snatched from OPI press release video on Youtube
I could see that it (my new polish, not the real TD) was really sheer and not the buildable kind, so I decided to find a sweet pink base and use it as a layering polish. And I am glad I did! It took me two coats to build the glitter you see on the pictures... And I was tempted to put on even more! I used 2 coats of GOSHs Sweet Rose as base.
natural bathroom light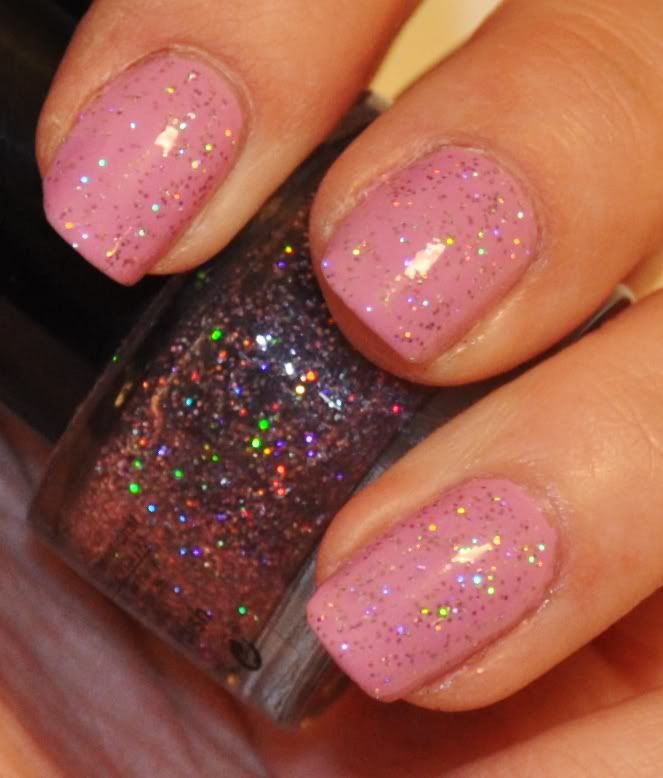 flash
blurryfied for added sparkles!
My opinion? A beautiful glitter, perfect for layering - but I was hoping it would make me content until Teenage Dream is released. But no, now I'm waiting even more excited for the real deal!
~ Vettelicious