Merry Christmas, everyone! ♥
Hope you had a wonderful evening/morning, spending time with your loved ones.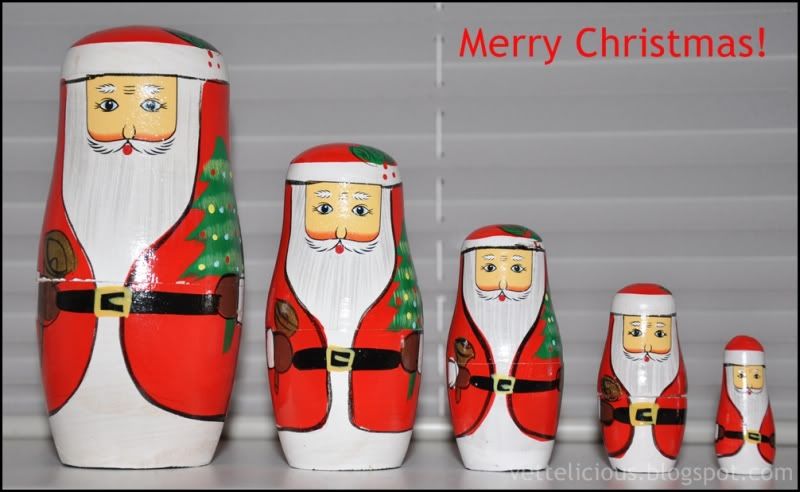 I was celebrating with my fiancé Jesper, my mom, dad and brother. We had a wonderful evening and there was so much food and so many presents! Nothing nail polish related, so I won't get into details ;)
I wanted to make a special nail design for the special occasion, and I have been thinking long and hard about what I should do. It wasn't until the 23rd Dec I finally decided on a design - I took a look through my Christmas decorations and decided to do a manicure inspired my some of my favourite decoration: Matryoshka (aka Babushka) Santa dolls!
Christmas manicure inspired by Matryoshka dolls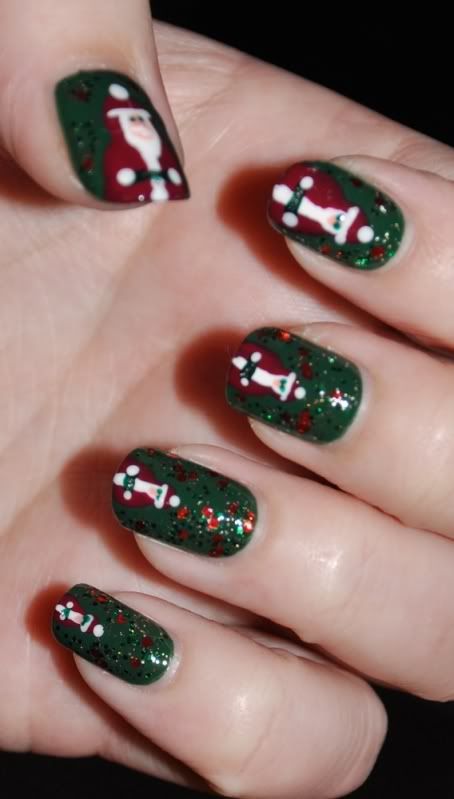 Christmas manicure inspired by Matryoshka dolls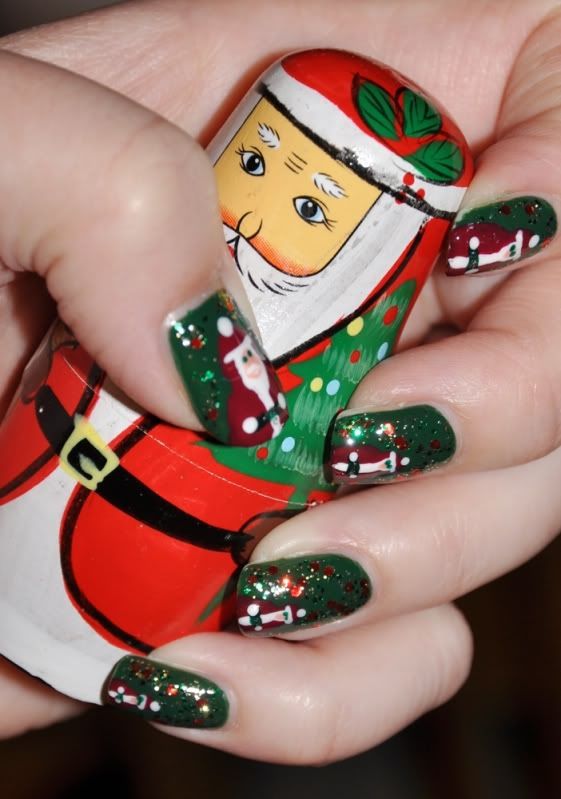 Christmas manicure inspired by Matryoshka dolls
♥
Vettelicious