I was checking out sales during the last Open by Night in the town I live in a week ago. Open by Night is a night where shops stay open until 11 or so, usually having a lot of special offers and sales. This time it was a bit "meh", nothing too exciting was on sale, so I decided to splurge on a nail polish I've had a secret crush on in Matas. I have previously purchased a polish from H&M called Moody Model, as I thought they were identical - but I decided I couldn't live without "the real deal" - the one I initially fell for.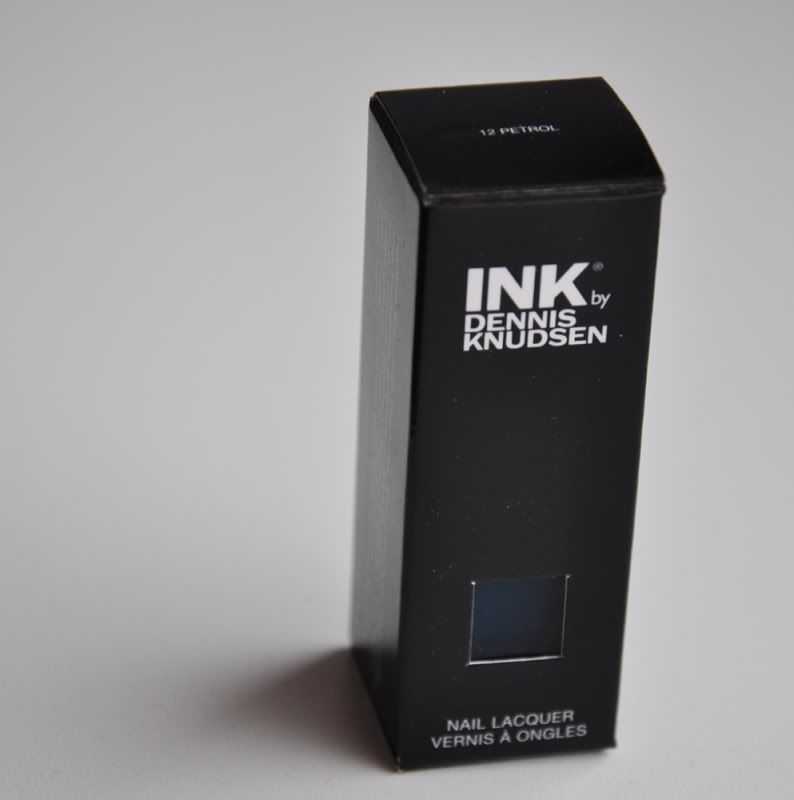 The polish is called #12 Petrol and is a limited edition polish of the INK collection by Dennis Knudsen. I'm no make-up brand whore, in fact I use very little make-up besides nail polish and eyeliner. I haven't tried any products from the DK range, but I liked the design (it's simple, black and white - it's like a danish, small brand version of Illamasqua and NARS).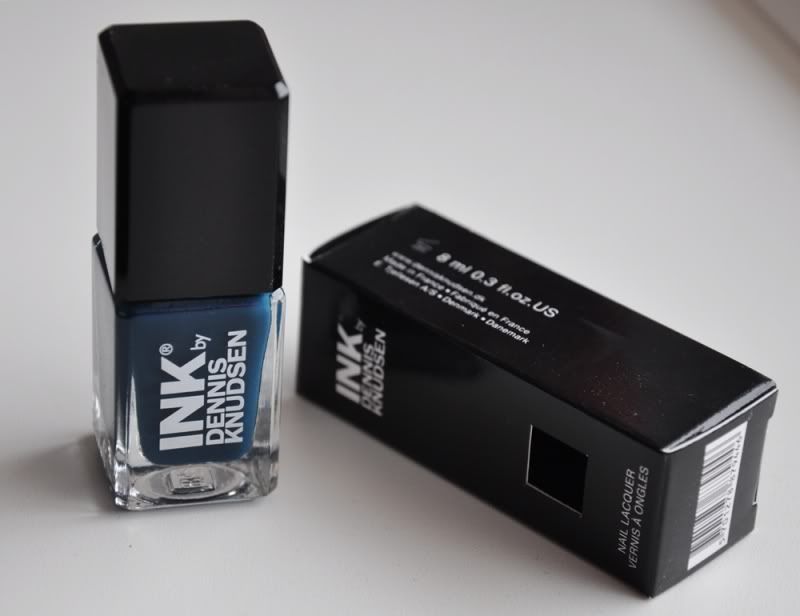 INK by Dennis Knudsen - #12 Petrol
It's a very dark teal colour, or as you would refer to it, petrol. This colour in all it's shades is one of my favourite nail polish colours - I can't get enough of it. It's that perfect dark shade of blue with a hint of green ♥
Price wise, the bottle compares to Illamasqua - but is more expensive per ml.
8 ml INK costs the equivalent of 14,75 €,
15 ml Illmasqua costs 15,30 €
It doesn't take too many brain cells to figure out which is cheaper. For what it's worth, INK is 3-Free and free of perfumes and parabens (which means a lot to me. I try to steer clear of polishes not 3-Free, though some containing toluene slips through my net).
Is INK worth the price? I had to try it to find out!
I used my regular basecoat, NailTek II and applied two coats of Petrol. It has a wonderful formula, was very easy to control and second layer smoothed it out perfectly. It had an average to good drying time, and there was no bubbles. It has a consistency somewhat similar to jellies - it's liquid, super shiny but at the same time very covering. Kind of like the base of Lippmanns Across the Universe - it looks like a jelly but applies like a creme. I LOVE jellies and jelly-cremes ♥ And a jelly-creme that only needs two coats is a winner in my book. It does stain, so be sure to use a good base and apply it as neatly as possible. My cuticles sure wish I knew this beforehand, LOL.
I compared Petrol to Moody Model, and they are not a match. If you'd like to see this compared to other teals, LMK and I'll do a comparison!
I decided to spice it up with a little stamping and dotting, for this I used my fav blue holo - DV8 from China Glaze's OMG collection.Topped it off with one coat of Seche Vite to protect the stamps.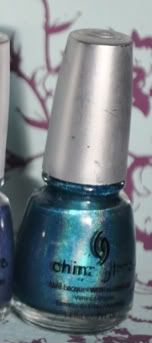 DV8 ~ CG's OMG collection
I forgot to take pics before stamping, d'oh! I hope it gives you a good idea of Petrol anyway - if you like teal colours and don't mind the price, Petrol is amazing. I would spend the money again if I had to, and have been thinking about getting a spare bottle eventually.
INK - Petrol + CG - DV8 + Konad stamp and dotting tool
INK - Petrol + CG - DV8 + Konad stamp and dotting tool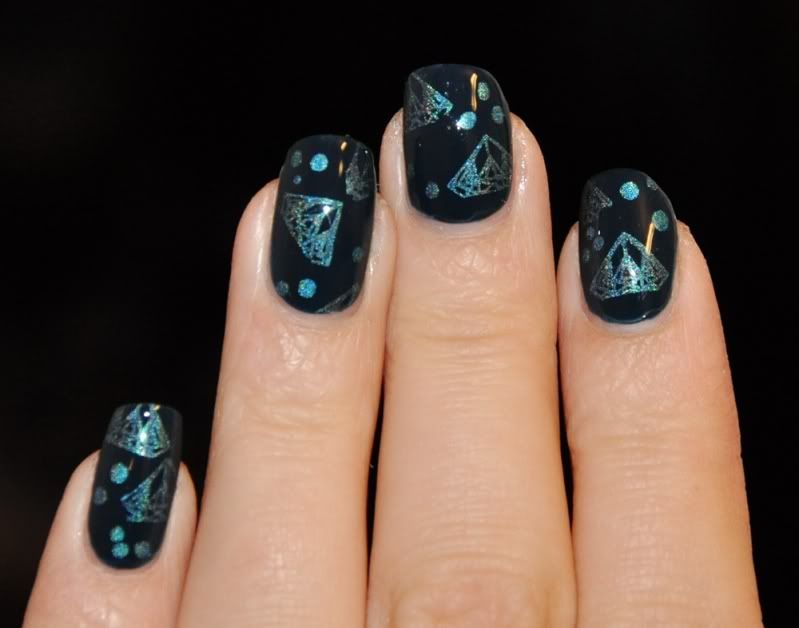 INK - Petrol + CG - DV8 + Konad stamp and dotting tool

I can't say if all INK polishes are as great as I found this, but I'm curious to find out - if only my wallet allowed me! Have you tried some?
~ Vettelicious