I was experimenting... LOL.
I started out trying a new purple from Germany - when I got home I realised I have way too few warm purples.This is on my list for next year! :)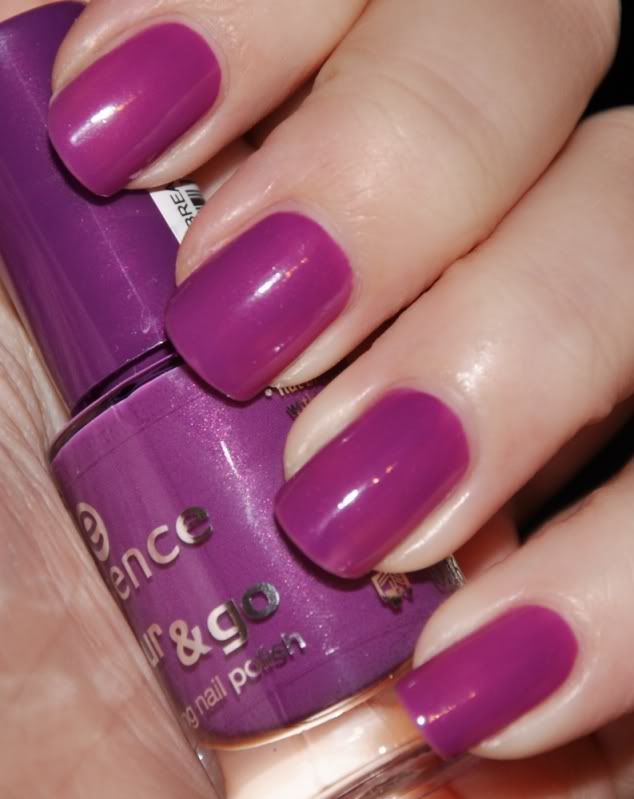 Essence - Break Through
This is one coat of Essence Break Through. As you can see, one coat isn't enough, but I didn't want more coats when I had plans for lots of layering. I think another coat would cover up any bald spots nicely.
It's funny; when I bought the polish, I didn't see the shimmer - but it's visible when you use the flash and on the nail as well. Very subtle, but it adds a little sparkle. It was a nice surprise :)
I ended up finding Gosh, Kiko and Catrice polishes I thought would look lovely together with this and I started doing layer upon layer...
This is the result. If you want the name of one or more of the glitters, LMK and I'll try to remember which I used :)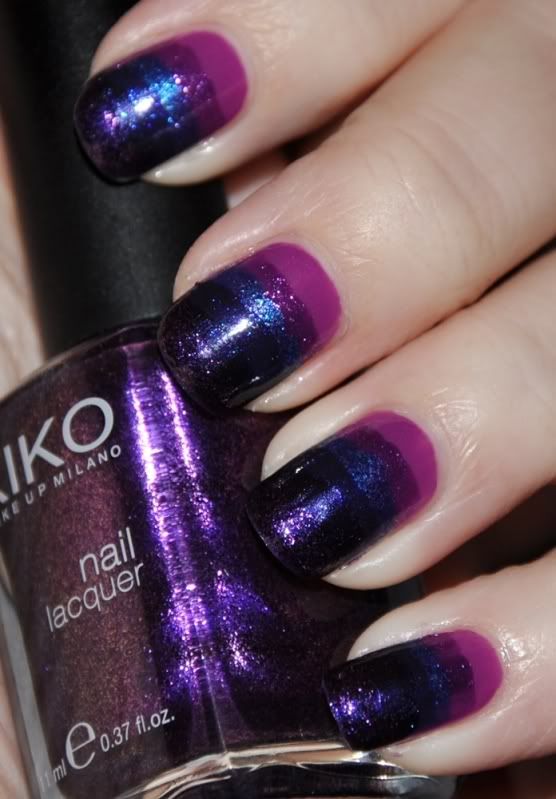 Glitter upon glitter upon... you get the picture.

~ Vettelicious