I felt like teal nails today (as I do quite often), so I decided to pull out one of my new polishes from Germany. I've seen P2's Dangerous on other blogs and loved it each time, so when i found it in Germany I snapped up two bottles. You can't beat the price of 1.55 €! ♥
I used my nailtek basecoat, 2 coats of Dangerous. It looked plain, so I went to grab a glitter - and decided that Choose Me! from Essence would be a pretty decent match. I then applied CM on the tips and added 1 coat of Seche Vite to smooth it out.
Dangerous doesn't quite like the flash so it looks washed out compared to real life. It'll have to do for today though ;)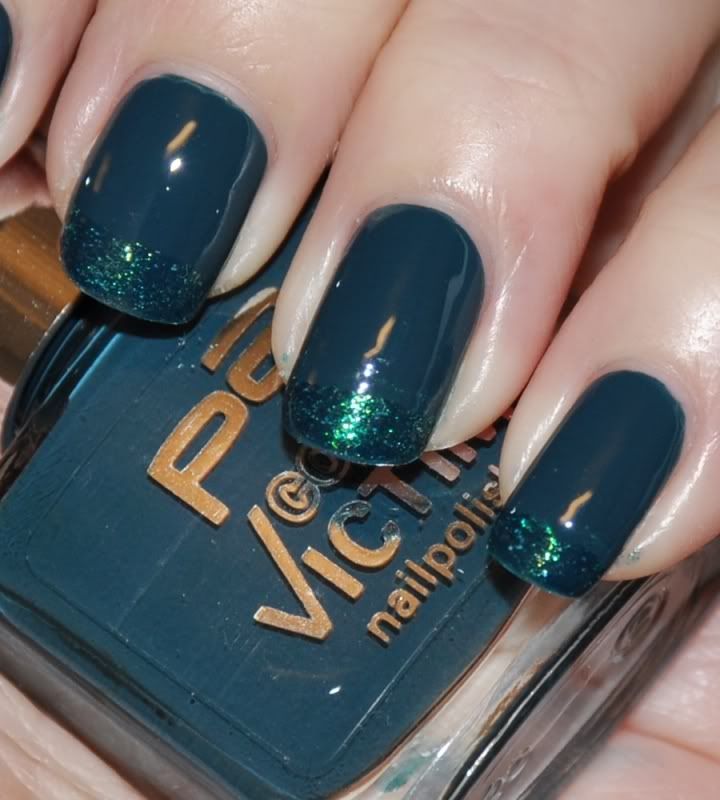 P2 Dangerous + Essence Choose Me!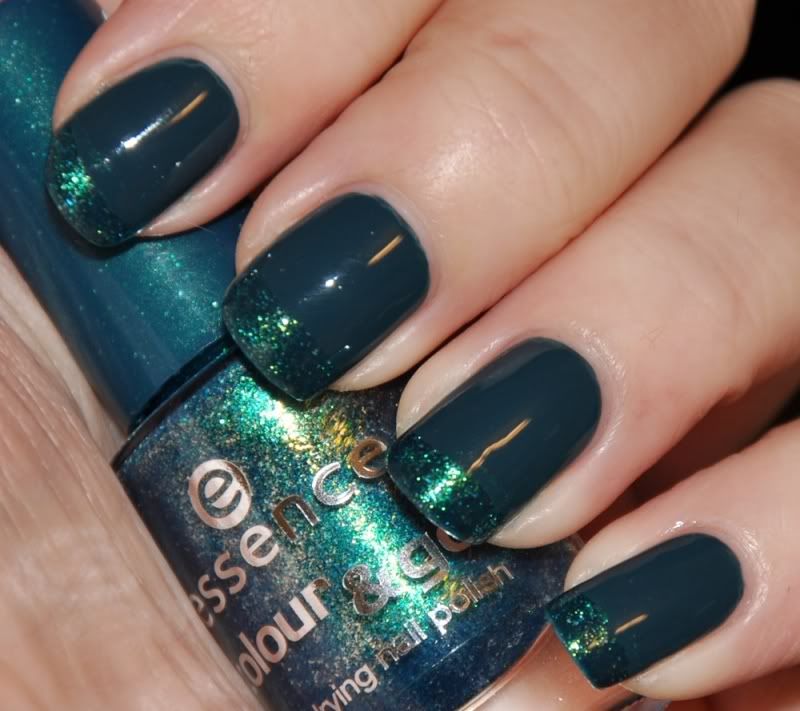 P2 Dangerous + Essence Choose Me!
I also want to show you my frog ring again - me and mom visited a jeweller who inserted an amazing stone in the crown ♥ The stone is called a star sapphire - when light hits it, it will reveal a star that will move around when you move the stone. It looks amazing!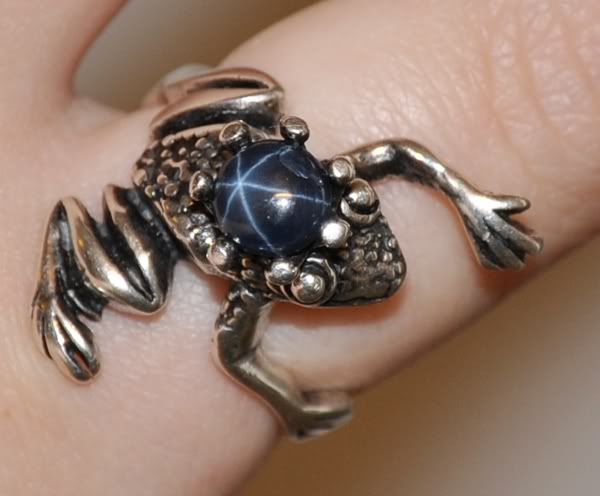 Star Sapphire ♥
And last, a picture of my ring and matching manicure!
"Is it dry yet?" the frog seems to ask
♥ Vettelicious