Yay, one of my lemmings arrived! I've wanted this since I saw it on Neglenymfernes blog a long time ago.. A few months ago I decided it was time to let the hunt begin. I've been stalking ebay for 3 months waiting for a good deal, and finally!
It started out as an auction with a really sweet seller, but when I wanted to make a bid I couldn't because of the bidding settings. She hadn't checked to see if they allowed international bidding even though I asked in advance. The auction ended with only one bidder and I was gutted, as it ended way cheaper than I would've paid lol. So I wrote the seller and said that I was sorry I couldn't bid but that it was okay, and told her if the buyer never paid I would love a second chance.
Guess what? The winner didn't pay (and I really wonder why! It was cheap, even shipping was cheap, and the colour... who doesn't want this pretty? :0 I'll probably never know LOL). It arrived within a few days even being so close to Christmas, so I decided to try it out instead of my Christmas polishes! Can you blame me? ;)
I'm wearing three coats as this polish is really thin (thankfully, it was easy to work with even so), one coat of Seche Vite and a holo stamped lollipop & sparkle on my middle finger. It's subtle, but it added a little bit of bling ;)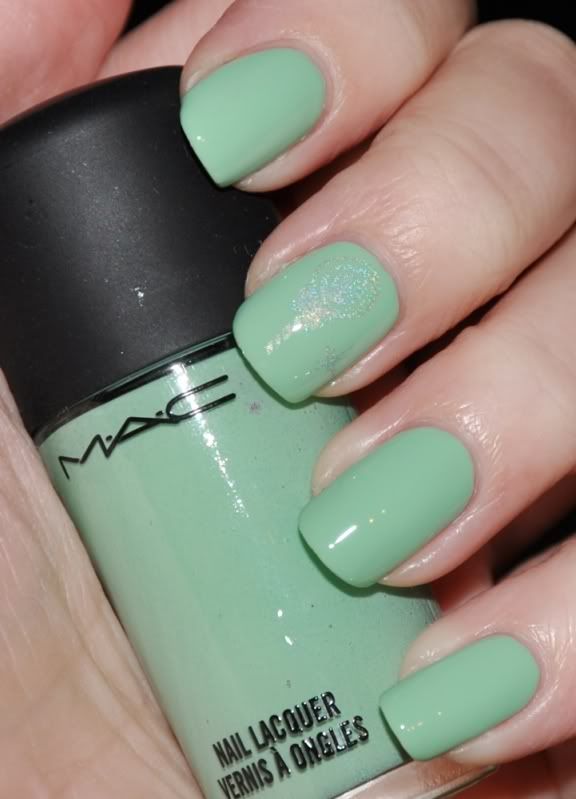 MAC Peppermint Patti - flash
MAC Peppermint Patti - no flash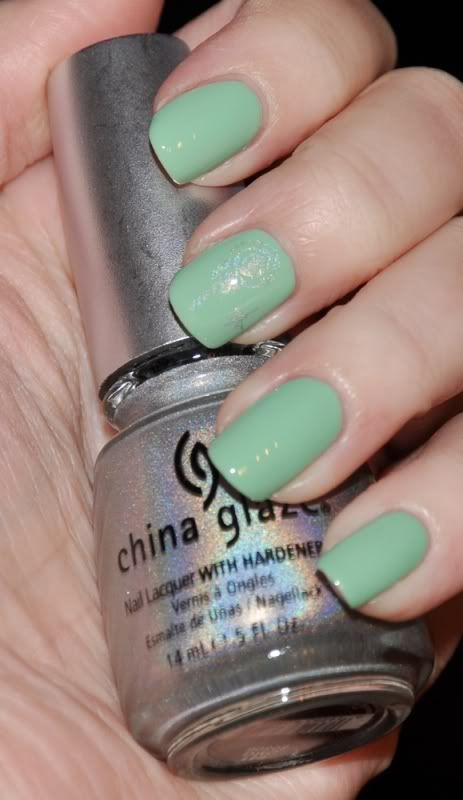 MAC Peppermint Patti - flash
Close-up
The holo used it China Glaze OMG.
Does it live up to my expectations? Yup, I'd say so! I had imagined it was a bit more turqouise and darker - but I love it even though it's a pale green ♥ I can't wear many of those as solid cremes!
♥ Vettelicious