Today I want to show you an amazing blue jelly - Rehab, an old discontinued polish from Lippmann.
I was browsing through Ebay one day, looking after the colours on my wantlist that aren't easily obtainable. I've been searching for Rehab many times before, but never found a single auction. Until this day.
19.95$ BIN. Including a basecoat, topcoat and red lacquer, all from Lippmann. Was I quick to hit the BIN button? Oh yeah ♥ Shipping was really cheap too, even from Canada - it was meant to be a steal I guess! It honestly felt like winning the lottery - it doesn't take more than a polish to save my day ;)
This wouldn't be a proper post without a picture of the pretty, would it? Of course not. So I applied 4 coats of sheer jelly heaven so I could share it with you ~
- Notice the name on the bottle. This was before the lovely Lippmann polishes were called Deborah Lippmann. I believe it was released around Fall 2007.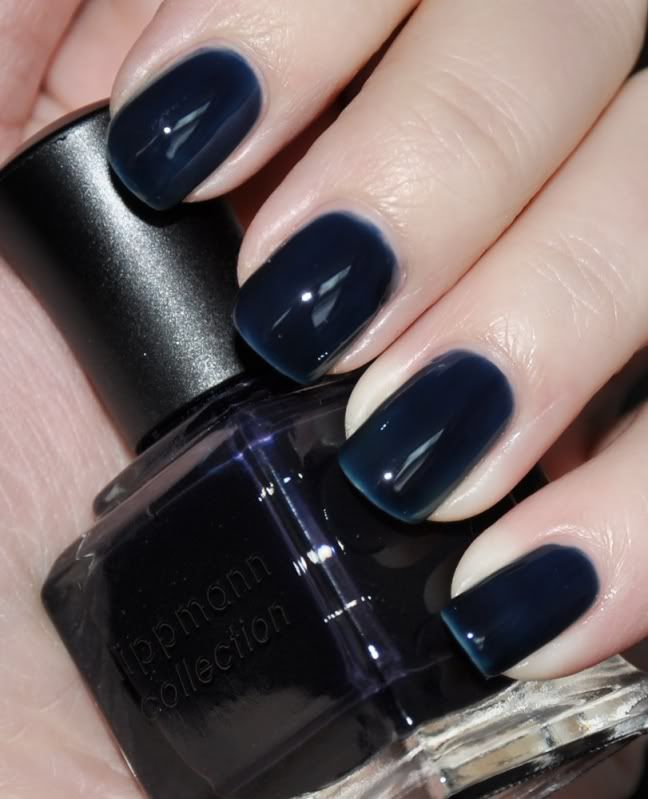 Deborah Lippmann - Rehab ♥
One lemming killed, 10.000 to go. LOL
♥ Vettelicious